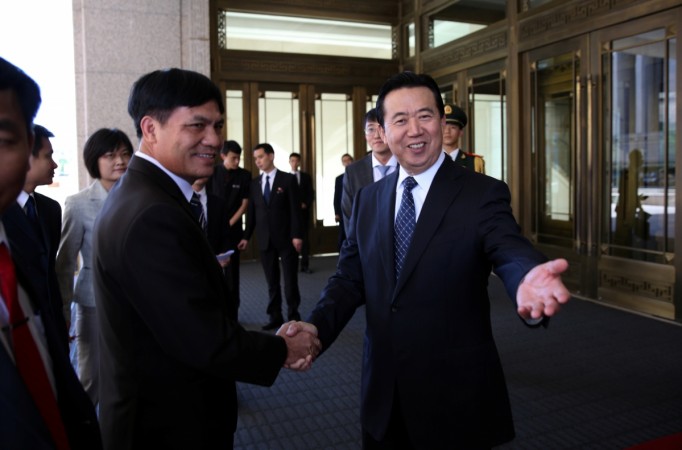 It was France's Mireille Ballestrazzi who was the president of the International Criminal Police Organisation until now. China's vice-minister for Public Security has been elected as the new president of Interpol and he is the first Chinese official to take the post.
Meng Hongwei is China's vice-minister for Public Security and he has been elected for a period of four years. Hongwei took over the post at the closing ceremony of Interpol's 85th General Assembly held in Bali, Indonesia.
During his speech, Meng stated that he would work with all member-states of Interpol to "build the international group into a stronger platform for global police cooperation." According to IANS, he wants to promote more effective global police cooperation, better support the capacity-building efforts of police in all member countries, improve the coordination among regional and global police forces with a view to building a safer world and a more efficient Interpol that is beneficial for all member-states.
Interpol's General Assembly elects its president every four years. The president of the Interpol heads its Executive Committee and he would have to chair the committee meetings. Interpol was founded in 1914 and is headquartered in Lyon, France. It is the second largest international organisation after the United Nations with 190 members.
New measures to be taken by Interpol:

Interpol's website states that new measures to strengthen the integrity of the organisation's information processing mechanisms, including for Red Notices and diffusions, have been endorsed in a resolution approved by the Organization's General Assembly. It also says that there's an urgent need for biometric data on terrorists as there is a serious security gap. "With at least 15,000 fighters still estimated to be within the conflict zones of which an unknown number could return home to engage in radicalization or covert cell operations, the INTERPOL General Assembly has emphasised the urgency with which this threat needs to be addressed," states Interpol.