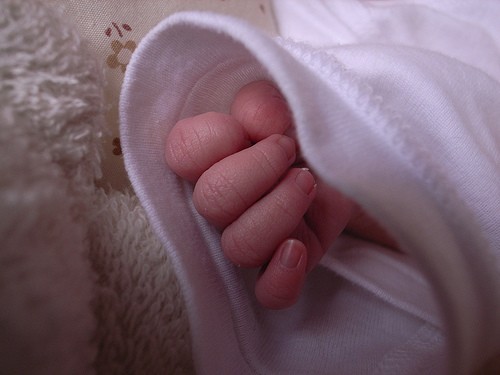 The world's heaviest baby girl who weighed 6.8 kg was born to a 20-year-old woman at Hassan Institute of Medical Sciences (HIMS) in southern state of Karnataka on Sunday.
The weight of the newborn is almost the same as that of a six- month-old baby and twice the average size of an infant.
Doctors at the hospital said that they have never seen such a huge baby before. They also claimed that she could be the heaviest baby girl born, India Today reported.
"In my 25 years of experience, I have never seen such a big baby. She is a miracle. I believe she is not only the heaviest baby born in India but the heaviest baby girl ever born in the world," Venkatesh Raju, the local health officer, was quoted by the India today as saying.
The doctors operated upon Nandini, the mother of the newborn baby for nearly 30 minutes on Sunday. Nandini weighed 90 kg and is a diabetic.
However, according to the doctors, her baby does not have any adverse health conditions like abnormal levels of sugar and thyroid.
The mother also went through a normal pregnancy and used to visit the hospital regularly for check-ups, the doctors said.
Nandini is married to Arun for last two years and this is their first child, according to the Hindu.
The doctors have decided to conduct various tests, hormonal analysis of the baby and kept her in the hospital under observation for a week.
"A CT scan was conducted on Tuesday and the findings were normal," S.R. Kumar, senior resident at Department of Paediatrics, HIMS, was quoted by the Hindu as saying.
Currently, the record for the heaviest baby born is held by a baby boy who weighed 10.3 kg and was born in Italy in 1955.
In 2015, an Indian woman, Firdous Khatun, gave birth to a baby boy who weighed 6.6 kg.