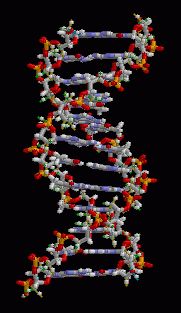 MPs of Britain's House of Commons have overwhelmingly voted in favour of the creation of babies using DNA from three people. Lawmakers debated the bill for about 90 minutes before the legislation was passed by a majority of 382-128.
Although it still requires the approval of the House of Lords, no major opposition is expected from there, raising hopes for the creation of first such baby by 2017.
The historic move described as "bold" by supporters and "reckless" by cynics, is likely to make Britain, the first country to introduce laws to allow the creation of babies from three people, reports BBC.
The process of using three DNAs to make a baby would supposedly prevent the transmission of genetic diseases from mother to child. Hence, MPs that stood for the advanced technique said that it would be "light at the end of a dark tunnel" for many families and that the passing of the bill would be "good news for progressive medicine".
However, detractors are claiming that they would keep opposing the technique that "raises too many ethical and safety concerns".
Eliminating ethical conundrums, Prime Minister David Cameron said, "We're not playing god here, we're just making sure that two parents who want a healthy baby can have one."
If the bill is passed without many hurdles in the House of Lords, first such baby is likely be to born in the coming year and about 150 three-parent babies could be created each year.