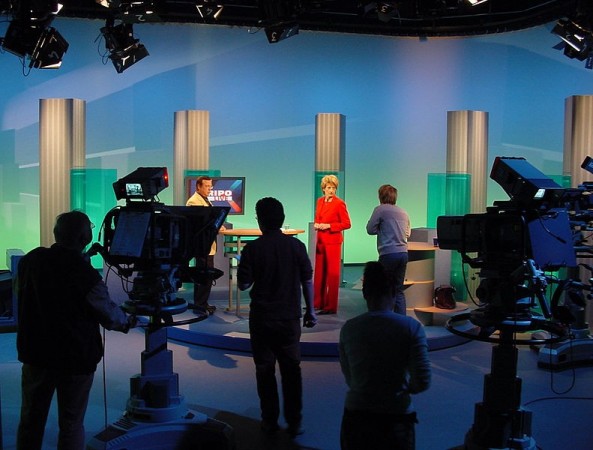 In a first, American atheists are planning to launch a television channel, dedicated exclusively for non-believers, to propagate godlessness.
The on-demand TV channel will be launched this summer by New Jersey-based atheist groups. It aims to reach out to atheists, humanists, freethinkers and others who are simply looking for a way out of faith.
American Atheists, the organization behind the endeavor, has said that it is time that America has such a platform for non-believes.
"There's a glut of religious TV programming out there, from televangelists to Christmas specials," New York Daily News quoted spokesman Dave Muscato as saying. "But there's no atheist channel. We wanted to fill that void."
The newspaper notes that the new channel, named AtheistTV, will make use of contents from their own homegrown shows, as well as archive of footage from the past 50 years, which saw the philosophy of atheism grow.
American Atheists already have a production studio in Cranford, NJ, where they make their cable show, called "Atheist Viewpoint", which is distributed to 50 markets across the United States.
The channel will be available through Roku, a wifi device that allows users to stream contents from the internet to their television sets. Although viewers will need to pay for getting Roku, subscribing to the channel will be free.
A cursory look at the list of Roku channels gives us enough indication of the lack of programs with atheist prospectives. More than 300 faith-based channels are available with contents ranging from Christian music, worship services and religious television shows.
As the first ever Atheist channel is set to make history in TV programming, the first hurdle the group is likely to face is defining what the godless programs will exactly involve.
"We'll have shows about philosophy, science, history," Muscato was quoted as saying. "A critical examination of the facts."
(Ed: VP)