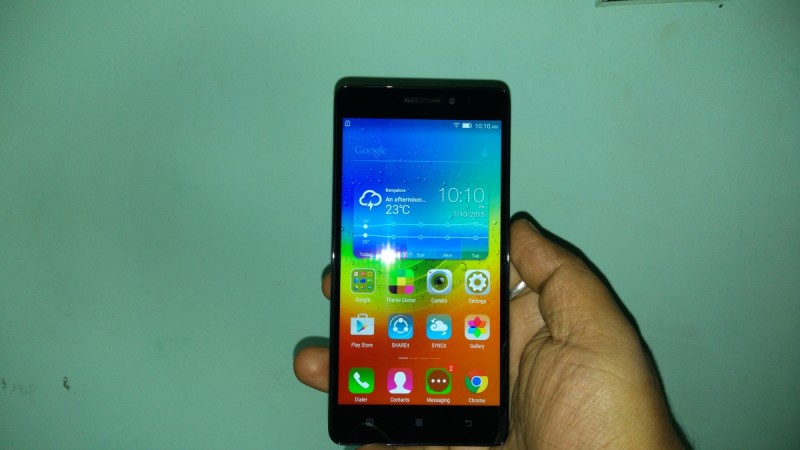 The race to launch the world's cheapest smartphone isn't over yet. Bengaluru-based Namotel announced a new smartphone called Acche Din at an incredibly low price of Rs. 99, claiming that it is the most affordable smartphone in the world. At this price, Namotel beats former claimants to the title Docoss and Ringing Bells by a huge margin, but the bigger question is whether it is a scam.
Namotel as a brand is new to us and we haven't come across the company ever before, but that was the case with Ringing Bells and Docoss until they became a national sensation. According to a Times of India report on Wednesday, Namotel promoter Madhav Reddy said the Acche Din smartphone would be available for pre-booking from May 17 to May 25 on the company's official website.
When we tried accessing the site to try and book the device, it was down, which could be due to the extensive traffic on the site. The website was registered on March 1, 2016, by registrar BigRock Solutions Ltd. The lack of information about the brand's history makes it a bit suspicious, which obviously adds to the unbelievable price of the smartphone.
According to Phone Radar, a company official claims the handset is made in India and will be sold to Indian citizens with valid Aadhaar Cards. The report also says the promoter of the company was a former Relationship Manager for the home loans department of Axis Bank, and that's the best knowledge of the people behind this startup.
While the smartphone itself is priced Rs. 99, the company's website lists a shipping charge of Rs. 199 to have it delivered to the buyers' doorstep. If it means anything, buyers would not have to pay for the device before it is delivered, which is the only comforting information linked to the Acche Din smartphone.
In terms of specifications, Namotel Acche Din sports a 4-inch display with 480x800 pixels WVGA screen, Android 5.1 Lollipop, 1GB RAM, a 1.3GHz quad-core processor and 4GB storage. There's a 2MP primary camera and a VGA front-snapper for taking photos. There are dual SIM card and microSD card slots and the handset supports 3G bands.
The product listing for the smartphone carries a price tag of Rs. 2,999, which sounds reasonable, but the company is offering it for Rs. 99. There is no logic supporting the theory of how the company is managing to sell the phone at such a low price, as it does not cover even the manufacturing cost, let alone other related expenses.