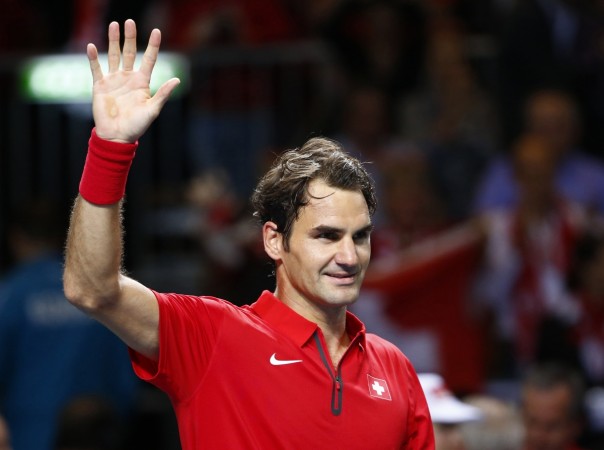 Roger Federer is the most celebrated tennis player in the last decade. The Swiss star has the record for most number of Grand Slam titles (17) and 302 weeks at the number 1 ranking.
The 33-year-old has not won any Grand Slams this year so far but the legend still topped Forbes magazine's list of the world's 10 highest-paid tennis players, which was announced on Monday.
Federer's ranking dropped to no.7 - his lowest since 2003 - last year when he could not claim any Grand Slams, and made comparatively early exits from several tournaments. But the Swiss came back this year, winning several tournaments and showing impeccable form. He sealed three titles in 2014 and was the runner-up at Wimbledon, beaten by Novak Djokovic.
Federer remains the highest-paid tennis player with earnings of $56.2 million, between June 2013 and June 2014. Endorsement deals with renowned brands, like Rolex and Nike, bring big bucks to his wallet; more than $40 million.
Meanwhile, there is an equal ratio of men and women in the list. Let's take a look at it.
2 Rafael Nadal: Nadal bagged second position on the list. The Spaniard won his ninth French Open title this year and is the defending champion at the US Open but was ruled out due to a wrist injury. The 14-time Grand Slam winner earned $44.5 million, out of which he pocketed $30 million from sponsors after finishing last year ranked no.1 in the world.
3 Novak Djokovic: Nole earned $33.1 million, which includes $12.1 million prize money.
4 Maria Sharapova: The Russian star is fourth on the list but topped the women's side with $24.4 million, out of which $22 million came from endorsements.
5 Li Na: The Chinese ace is placed fifth with $23.6 million, including $18 million from endorsement income. She won her second Grand Slam title at the Australian Open in January.
6 Serena Williams: The world no.1 is sixth on the list, with $22 million.
7 Andy Murray: The Scot is seventh on the chart, with $19.1 million. His earnings rose up to $4 million last year, after he became the first Brit to win the Wimbledon since 1936.
8 Victoria Azarenka: Azarenka finished ranked no.2 in the world last year, which triggered her earnings. The Belarusian earned $11.1 million, which includes $7.5 million from endorsements.
9 Kei Nishikori: Japan's star player is ranked ninth on the table, with $11 million which includes $9 million from sponsorship deals.
10 Caroline Wozniacki: The Dane is completes the list with $10.8 million in her account; $9.5 million from endorsements.