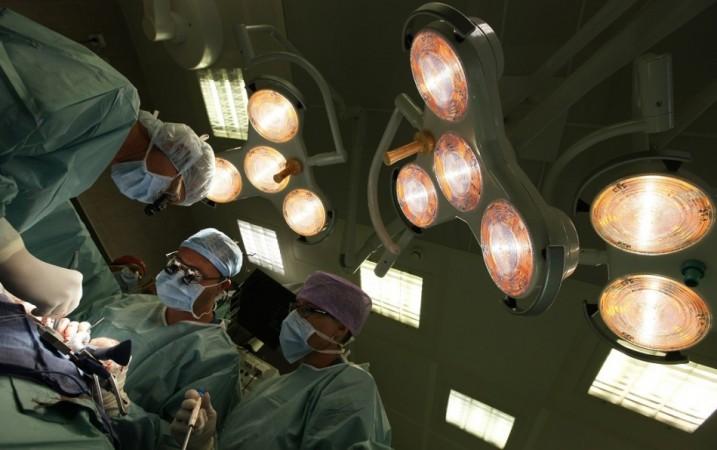 A West Bengal-based woman, who set a Guinness World Record for being 7 feet and 8 inches tall last September, has successfully undergone a brain surgery to remove a tumour that played a huge role in her excessive growth.
The 25-year-old woman, whose name has been not been revealed, was suffering from pituitary adenoma (non-cancerous tumours in the pituitary gland), for the past 15 years. In a major surgery that took place at the All India Institute of Medical Sciences (AIIMS) in New Delhi on 15 January, doctors removed the four-centimetre long tumour that had been forcing the anterior pituitary gland to produce excess growth hormones (GH) in the woman, a medical condition generally known as acromegaly, The Indian Express reported.
However, the rare condition remained undetected as the woman, who hails from a remote village in the Dinajpur district in West Bengal, and her parents were too poor and illiterate to find a solution to her problems. With nobody to help her, the woman led a miserable life, fully confined to the four walls of her house, for nearly for 15 years. Moved by her pathetic condition, a school teacher in the premises got her admitted to the institute last month.
At the time of admission, she weighed 130 kiligrams and had a shoe size of 15-16. Medical tests and scans showed that the woman had an abnormal growth hormone level (80 mlU/dl compared to the normal 0-5 mlU/dl) and extremely enlarged organs. The woman was also suffering from high BP, diabetes, low calcium levels and had multiple fractures in vertebrae. She was yet to hit puberty and doctors found that she was at greater risk of developing heart problems and permanent blindness, due to the pressure of the tumour on the optic nerves.
As the tumour was difficult to access through the head, doctors conducted an endoscopic skull base endonasal surgery that uses nostrils to enter the brain and the tumour. "The tumour was difficult to access through her head since it was at the base of the skull, so we inserted an endoscope through one nostril," Dr Ashish Suri, professor of neurosurgery at AIIMS, told Indian Express.
"We used a high-speed drill (with a speed of about one lakh rotations per minute) to cut into the layers of brain and remove the tumour. A high level of precision were required to avoid any collateral damage to the eye nerve and the brain stem," Dr Suri told The Times of India.
Doctors are planning to conduct another surgery after three months to remove a small portion of the tumour they couldn't remove as it lies near to some of the important blood vessels in the brain.