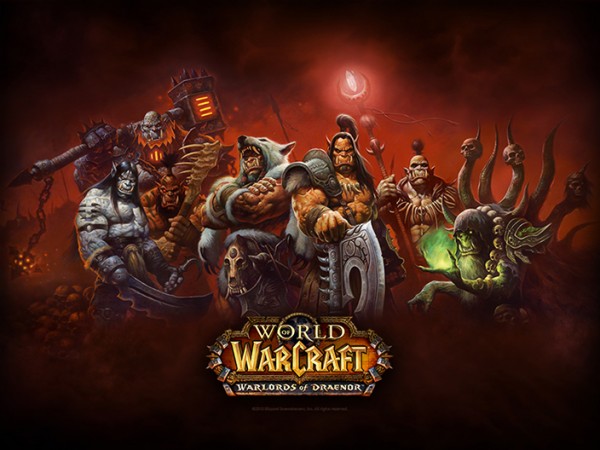 There's some big news on the cards for the fans of World of Warcraft, especially the ones that are still stuck to the game. The Warcraft team at Blizzard has announced the rollout dates for the new WoW Token system that will allow players to purchase subscription time with in-game gold from other players.
With the new WoW Token system, it will offer players the option to play its massively popular multiplayer online game without the need to pay for a monthly subscription. The new item, which can now be exchanged for added game time (or sold for in-game gold), is set to go live in the in-game shop on Tuesday, April 7.
The new WoW Tokens were announced back in March as a way for players to get added game time without the need for a monthly subscription. Players can now buy tokens and exchange them with other players for gold or 30-day extra of game time.
Blizzard says the new payment option offers a way for players to "simply and securely exchange gold and game time with each other," apart from using their in-game gold to pay for WoW game time.
Here are all the details related to the new WoW tokens from Blizzard:
The WoW Token will be going live in the Americas region (North America, Latin America, Australia, and New Zealand) on April 7 when maintenance concludes, at approximately 10 a.m. PDT.
The WoW Token will be available for $20 USD/$25 AUD from the in-game Shop, and will be set at a starting price of 30,000 gold in the Auction House across the Americas region. From that point forward, the gold price will automatically fluctuate based on player supply and demand.
For the time being, Blizzard will be limiting the number of Token purchases to 10 within a 30-day period, but this limit may be adjusted over time. While Tokens will be available immediately from the Shop, note that there may be a delay before Tokens put up for sale on the Auction House become available for purchase with gold.
Each game region (Americas, Europe, Korea, Taiwan, and China) will have its own shared WoW Token exchange. When the rollout begins in the Americas game region, players in North America, Latin America, and Oceania will all be able to purchase a WoW Token from the in-game Shop.
Once purchased, a Token can then be put up for sale in a region-wide exchange via a new Game Time tab in the Auction House. Note that while you'll see the new Game Time tab in that auction house with the launch of Patch 6.1.2, it won't be active until the WoW Token launches in your region.
While the rest of the Auction House will remain realm-based, a region-wide WoW Token exchange will provide a large pool of prospective buyers, ensuring everyone has access to a "vibrant, active Token marketplace."
In the Americas, Europe, Korea, and Taiwan, players who purchase a WoW Token from the Auction House will be able to redeem it for 30 days of game time.
The starting gold value in each region will be based on several factors, including regional in-game economies, "but ultimately our goal is to select a fair and reasonable starting price." After that, the Token's gold value will be determined dynamically based primarily on player supply and demand.
If people are purchasing Tokens from the Auction House faster than they're being put up for sale, prices will go up accordingly. And to help make sure players can trade WoW Tokens confidently, "once a Token sells, the seller will receive the amount of gold they were quoted at the time they listed their Token."
Blizzard, however, has also released a quick video on the WoW Tokens that you can check out below.
Head over to the official page for more details.