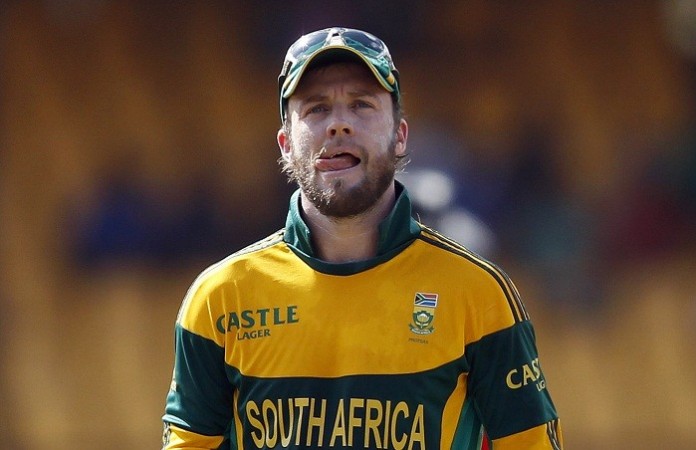 South Africa's stand-in T20 captain AB de Villiers was naturally disappointed after suffering a five-run loss at the hands of Sri Lanka on Saturday in their first match of the World T20 2014.
"Unfortunately we were just not good enough on the day, I thought we were nowhere near 100 percent and that's the disappointing part," de Villiers admitted. "I don't mind losing games if we play at 100 percent but we just weren't good enough today."
The Proteas were outplayed in all departments by Sri Lanka - the world no.1 in T20s. Their premier bowler Dale Steyn was hit all over the park in the very first over by 23-year-old Kusal Perera, who scored a 40-ball 61.
"There were two areas where we lost the game," de Villiers said. "They certainly got 15 too many, we were very poor in the field. They ran twos on way too many occasions. Too many extras and we've been guilty of that in the past, so something we have to work on and have to get right if we're going to do well in this tournament.
After Albie Morkel tried to hit a third consecutive six in the 17th over and got out, South Africa had no ammunition left. But Imran Tahir's last-ball six reduced the margin of the loss, which could prove handy as the tournament progresses.
"We lost wickets at bad times, I got out at a bad time," de Villiers added. "When it gets close like that and it's a crunch game, you lose wickets at the wrong time and you lose the game. We lost our momentum towards the end, we needed to get it down to no more than eight off Malinga's last over because he's a really good death bowler, we couldn't do that."
There have been calls from cricket experts to send de Villiers higher up the batting order but he played at number four on Saturday, having sent southpaw JP Duminy at one-down.
"With Sri Lanka's spinners, we felt it was important to keep that right-left combination at the crease, so when Quinton de Kock got out we thought it was the best option for us to send JP in, to keep them guessing," de Villiers said. "That's why if Hashim Amla got out, I would have gone in, just to keep them on their toes. But we feel it's important with the good spinners."