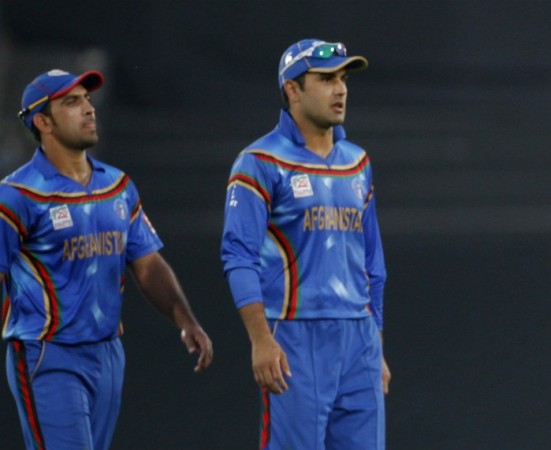 The first match of Tuesday in Chittagong saw two inexperienced sides battle it out to get their first wins in the World T20 2014. Afghanistan got the much-needed win and confidence, taking the match convincingly with seven wickets and two overs remaining.
Afghanistan might have well proved to be the better team at the end of the day but what the viewers saw was not a convincing enough game of cricket. There were stumping chances missed, sloppy fielding from both sides, way too many run out chances thrown away, easy catches let go, sitters slipped away, some not so smart shot selection made.
On the brighter side, there were some quick runs taken between wickets, classic spin attack especially from captain Mohammad Nabi, who picked up two crucial wickets of Waqas Barkat (32) and Babar Hayat (5), and a couple of batsmen, mainly Afghanistan's Mohammad Shahzad (68) and Shafiqullah (51), hit some brilliant match-winning shots that had to be admired.
Shahzad, the wicket-keeper batsman, had to get hold of things when the Afghans got off to a slow start chasing 154. They lost a wicket early on and needed luck to back them. That's exactly what happened when Shahzad (68, 53b, 6x4, 3x6) was trying to make a mark with big hitting and was dropped early in his innings. From then on, there was no stopping him as he made the helicopter shot his own and batted with power more than elegance hitting 3 sixes and 6 fours with a strike rate of over 128. Shafiqullah (51, 24b, 5x4, 3x6), on the other hand, hit the accelerator as soon as Shahzad was back in the pavilion at 38 needed from 27 balls. He hit three commanding sixes and his fifth boundary took him to his half century and his team to a comfortable win.
When Hong Kong began their innings after winning the toss, much was expected of Irfan Ahmed but he fell off Shapoor Zadran in the very first ball of the innings - as though trying to repeat what he had suffered against Nepal in their first match in the same ground.
Skipper Jamie Atkinson and Barkat played along and waited for bad balls which came their way, way too often as the Afghan quickies tried too many variations bowling it short mostly. Today's new left-arm inclusion for Afghanistan Hamza Hotak chipped in to pick up the skipper's wicket who fell on 31.
The opener kept going hitting textbook shots with a straight bat and on the other end was an edgy Mark Chapman. Dawlat Zadran managed to get the better of Chapman only to hit him on the grill of his helmet without causing much damage to his game. Chapman got many runs mistiming the shots but the duo at the crease managed a 60-run partnership. Barkat fell soon after a patient run-a-ball 32.
In the 17th over when Hong Kong needed to go after the bowlers, the by-then settled Chapman fell on 38. The rest of the batting seen took the score from 117 for 5 to 153 for 8. The batsmen had, more or less, put up a worthy total to defend. The bowlers, however, failed to step in.