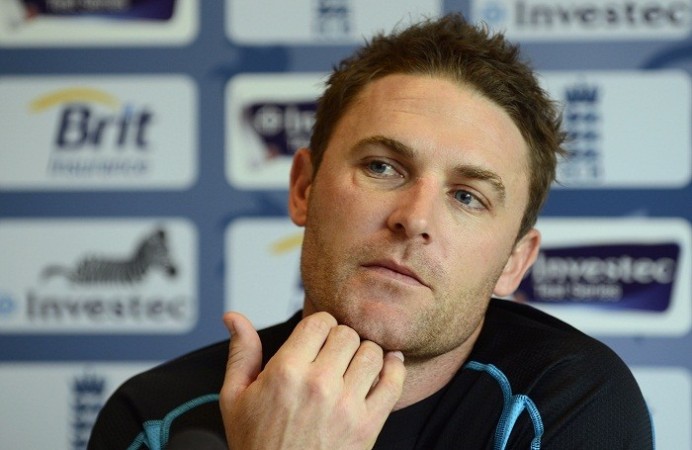 Herath Mudiyanselage Rangana Keerthi Bandara Herath made the New Zealand batsmen fumble reading his deliveries like they'd fumble pronouncing his full name. It's not every day that a bowler walks out to the park to pick up five for three and simply sum it up after the match saying all he did was "bowled the ball in the right place".
However, simple-thinking high-performance has been the key to Sri Lanka reaching the semifinals in the World T20 as stand-in captain Lasith Malinga simply put it -- "He was successful and my decision was too" -- when asked about getting Herath into bowling early in the game.
"In the past Rangana had dismissed their top order batsmen," Malinga said. "Brendon McCullum and Ross Taylor struggle against him. I had hoped to get him into the attack as soon as possible."
For one of Herath's victims -- New Zealand's skipper Brendon McCullum -- his team lacked the smarts not only while facing spin against Sri Lanka but in the whole tournament.
"You can't afford to be lacking in cricketing intelligence," McCullum said. "That's what I think we lacked in this tournament and hence we coughed up some opportunities to win games that we should have. Something is going to have to change at some stage, otherwise we'll keep turning up at tournaments, winning a couple, losing a couple and never claiming any silver[ware]. That's not what we play for."
McCullum had thought restricting Sri Lanka for 119 was good enough especially with dew set to hamper the Islanders' spinners; what the Kiwi skipper didn't know, however, was that the groundsmen had sprayed the outfield with anti-dew that did New Zealand no favours.
"We found out midway through the game that the outfield was sprayed for anti-dew, which obviously hasn't been done throughout the rest of the tournament, so that was a bit of a surprise as well," McCullum pointed out. "I think as long as the conditions are consistent throughout, so the teams can get a strategy and an understanding, it's fine.
"It's disappointing to see them change so much in one game but we should have been better than that as well. Certainly no sour grapes from our point of view, we certainly should have chased down 120 and only getting halfway is nowhere near good enough.
"The wicket was completely different. We anticipated it to skid on as it has done right throughout every game that has been played here and every team that has won the toss has wanted to chase at night. We expected that to happen but it was really dry, almost a little bit underprepared, the way it played towards the end, and we didn't adapt our games quick enough."
Despite Kane Williamson's 42, the Kiwis struggled to settle. They had three top batsmen get out without adding a run on the scoreboard and everyone except Williamson were back in the dugout after scoring five runs or less.
"There were some soft dismissals, poor options, myself included, and we couldn't find the balance between being aggressive enough to get us a start chasing a small total, and conserving wickets and trying to stem the flow of their momentum," McCullum concluded. "In the end, the team that won and qualified for the semifinals is a far better team than us."