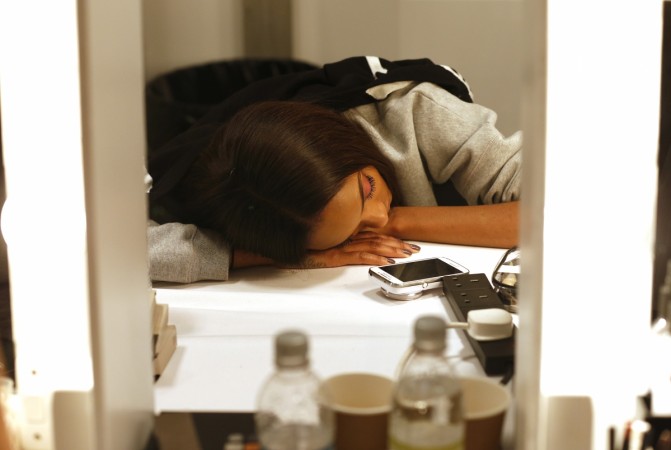 One of every five patients in India suffers from sleeping disorder, according to a new poll conducted by Curofy, India's social media network of doctors. Approximately 20.3 percent patients asked for sleeping pills, the poll, wherein 910 doctors participated, noted.
The responses were categorised into different levels indicating the percentage of patients asking for sleeping pills. "There is a large chunk of population in India suffering from sleep disorders. We wanted to highlight these numbers on the World Sleep Day, observed March 18, through our poll," Pawan Gupta, co-founder, Curofy, said.
The poll observed that changing lifestyles and long-working hours have made people in India sleep deprived. It said patients usually ask for sleeping pills which have numerous side effects, including drowsiness, impaired learning ability, respiratory depression, changes in appetite and dizziness.
Sleeping pills are also highly addictive. Although the sale of sleeping medications without prescription is not allowed, the number of patients asking for these medicines from doctors is very high.
Experts, meanwhile, blame the stress, long-working schedules and social media for sleep deprivation.
"Many patients suffer from sleep disturbances. The various reasons responsible for this are hectic schedule, night shifts, and high stress levels." Aditya Gupta, associate director, neurosurgery, Medanta, said.
Anoop Kohli, senior consultant, neurology, Apollo Hospital, said that a high level of sleeping disorders is common among people working during the night.
"Nowadays, a lot of time is spent on social media which also cuts down the sleep time . People are hooked on to their gadgets, which takes a toll on the mandatory eight hours of sleep. The anxiety levels among patients are soaring. A lot of Indians are now dependent on anti-anxiety drugs," Kohli said.