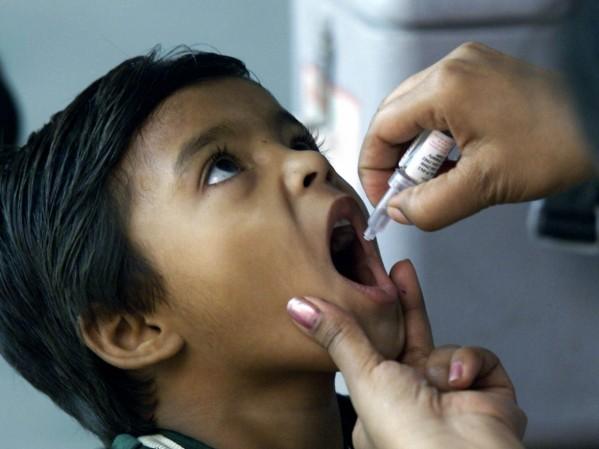 Global eradication of the fatal polio disease has not taken place yet. The poliovirus is still circulating in three countries of the world — Pakistan, Afghanistan and Nigeria.
And until it is eradicated everywhere, the global population will continue to be at risk.
So, World Polio Day is celebrated on October 24 every year to raise awareness about the disease.
Polio is a highly contagious disease caused by a virus attacking the nervous system. Children below five years of age are prone to it.
This is a fatal disease with no cure, but there are safe and effective vaccines with which the disease can be prevented.
The strategy to eradicate polio is, therefore, totally based on preventing infection by immunising every child until transmission stops and to make the world polio-free.
"While WHO has given a polio-free certification to India in 2014, India needs to maintain its polio-free status by ensuring adequate vaccination of its population with regular surveillance until the complete eradication of the virus is achieved," said Dr Rini Banerjee, Consultant of Infectious Diseases, Columbia Asia Referral Hospital, Yeshwanthpur, Bengaluru.
Symptoms
Unfortunately, around 90 percent polio attacks are asymptomatic. The symptoms that are evident include a headache, vomiting, fatigue, sore throat, and fever.
WHO says one in 200 polio cases can cause paralysis. Some of the symptoms of paralytic polio are muscle pain, deformed limbs (hips, ankles, feet), loss of reflexes and sudden paralysis.
Apart from children, pregnant women and people with weakened immune systems are susceptible to this deadly infection.
Prevention
In this case, prevention is the only cure. Children should be vaccinated with Oral Polio Vaccination (OPV) at various stages: A dose each when the child is two and four months old, a dose during 6-18 months and a booster dose at 4-6 years.
"Adults are not recommended oral polio vaccination but people under the following circumstances should contact their healthcare providers to take a final call – when you travel to other countries where polio is still prevalent, adults working in labs especially handling specimen with the virus, and healthcare professionals who come into close contact with polio-infected patients," Dr Rini Banerjee said.