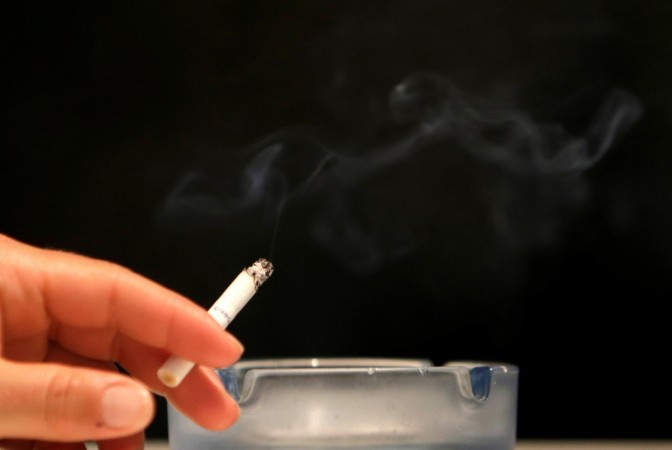 The World No Tobacco Day is observed on May 31 every year to create awareness on the health effects of using tobacco products. This year, the World Health Organization (WHO), is observing the day with the theme, "Get ready for plain packaging."
With the 2016 theme, the health organisation calls for governments throughout the world to implement policies for plain packaging of tobacco products. "Plain packaging is an important demand reduction measure that reduces the attractiveness of tobacco products, restricts use of tobacco packaging as a form of tobacco advertising and promotion, limits misleading packaging and labelling, and increases the effectiveness of health warnings. Plain packaging of tobacco products refers to measures that restrict or prohibit the use of logos, colours, brand images or promotional information on packaging other than brand names and product names displayed in a standard colour and font style," the WHO said in a statement.
Also read: India may adopt plain packaging for tobacco products
The illness related to the use of tobacco products is considered one of the biggest health threats across the world. According to the WHO, approximately one person is said to die of tobacco-caused disease every six second.
Here are a few quotes that can be shared on the No Tobacco Day:
The true face of smoking is disease, death and horror — not the glamour and sophistication the pushers in the tobacco industry try to portray. — David Byrne, musician.
One thousand Americans stop smoking every day — by dying. — Author Unknown
Giving up smoking is the easiest thing in the world. I know because I've done it thousands of times. — Mark Twain, author
The best way to stop smoking is to just stop – no ifs, ands or butts. — Edith Zittler
Cigarettes are killers that travel in packs. — Author Unknown
Tobacco kills. If you're killed, you've lost a very important part of your life. — Brooke Shield, actress
I'd rather kiss a mad cow on the muzzle than a smoker on the mouth. — Paul Carvel
A cigarette is a pipe with a fire at one end and a fool at the other. — Author Unknown
Cigarettes are killers that travel in packs. — Author Unknown
The best way to stop smoking is to carry wet matches. — Author Unknown