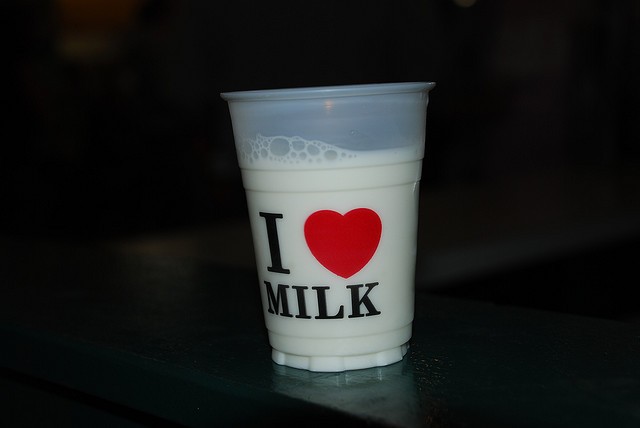 Milk is a source of vital nutrients such as vitamin A, vitamin B, vitamin D, calcium, protein, carbohydrates, phosphorous, magnesium and zinc.
Studies have found that milk is essential to maintain healthy bones, teeth, skin texture and hydration in the body. Researchers have even said that drinking milk since childhood is an effective way to prevent various kinds of cancer.
The U.S. Centers for Disease Control and Prevention (CDC) has recommended milk as an essential part of everyday diet.
However, recent studies have also suggested that excessive consumption of milk may lead to an increased risk of cardiovascular diseases and, thereby, death.
Surprisingly, the studies also found that intake of a large quantity of milk did not improve the bone health in human beings.
Experts have suggested consumption of various quantities of milk for people from different age groups. Here is the recommended daily dosage of milk according to various age groups:
1. O-12 months: In this age group, doctors do not allow feeding the children with cow's milk. Breastfeeding is the best way for the nourishment of babies in optimum quantities.
2. 1-10 years: Children in this age group are recommended to drink nearly 100 mL of milk and consume additional 100-125 gm of milk products daily to meet their calcium requirements.130-150 mL of milk is suggested for children in the age group of 4-10 years.
3. 11-18 years: Those in the age group of 11-18 years are advised to drink at least 200-250 mL of milk and additional 250 gm of milk products, such as cheese and yogurt.
4. 19-50 years: People in the age group of 19-50 years should drink about 200 mL of milk every day, consume nearly 150 gm of yogurt and 30 gm of cheese to meet their daily calcium requirement.
5. 50 years and above: Milk intake ideally increases with age. Those in the age group of 50 years and above should drink nearly 200 mL of milk and have additional milk products like yogurt (150 gm) and cheese (30 gm). People above 70 years of age should increase their daily milk intake to nearly 230-250 mL per day.
(credit: boldsky.com)