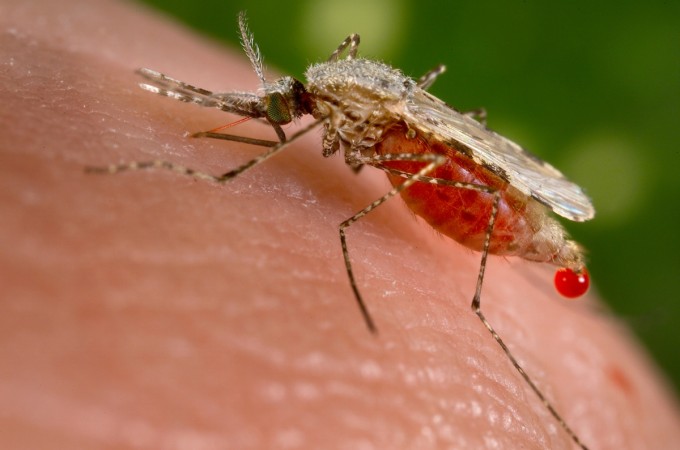 On World Malaria Day, which is observed on April 25, India's health ministry said that it would partner with the country's largest drug company, Sun Pharmaceuticals, under the Private Public Partnership (PPP) agreement to eliminate the disease from India by 2030.
Under the PPP agreement, the government has sought financial assistance and medicines from Sun Pharma to boost its National Framework for Malaria Elimination (NFME).
The partnership would oversee the joint implementation of some of the government's recommendations over the next five years, the Economic Times quoted sources as saying. The Sun Pharma has declined to comment on the amount it would contribute under the agreement.
The agreement would be signed by the Indian Council for Medical Research (ICMR) and Sun Pharma Monday.
Union Health Minister JP Nadda tweeted that the agreement was a big step towards research and innovation in the health sector.
"On World Malaria Day, we renew commitment to "Ending Malaria for Good" and realizing the goal of elimination of Malaria from India. It is an occasion for strengthening partnerships & identifying new partners to march towards the goal of Malaria elimination," Nadda tweeted.
The NFME was launched by the health ministry on Feb. 11, 2016, with a vision to eliminate malaria in a phase-wise manner from the country with a focus on the high endemic areas.
However, the government initiative has been suffering from funds paucity due to which it has sought the help of major drug companies, according to the Hindustan Times.
"Government currently spends mere Rs 500 crore annually for anti-malaria initiatives whereas the budget should be over Rs 5,000 crore. Hence, we can undertake domestic fund raising through private sector involvement only," a health ministry official was quoted as saying by the Hindustan Times as saying.
According to the government estimates, India accounts for 70 percent of the total malaria cases reported in the South East Asia, whereas 91 percent of its population runs the risk of malaria.
According to the World Health Organization (WHO), the hilly regions of north and Northeast India report 80 percent of the malaria cases in the country.
The total economic burden due to malaria in India is $1.94 billion, according to a study conducted by of the Institute of Economic Growth in 2014.
A recent study published in medical journal the Lancet said that the world could be malaria-free by 2030 and that most of the countries are on the right track to eliminate malaria. The single greatest threat to achieving a malaria-free world, according to the study, is a reduction in funding or political support before reaching the target, it said.