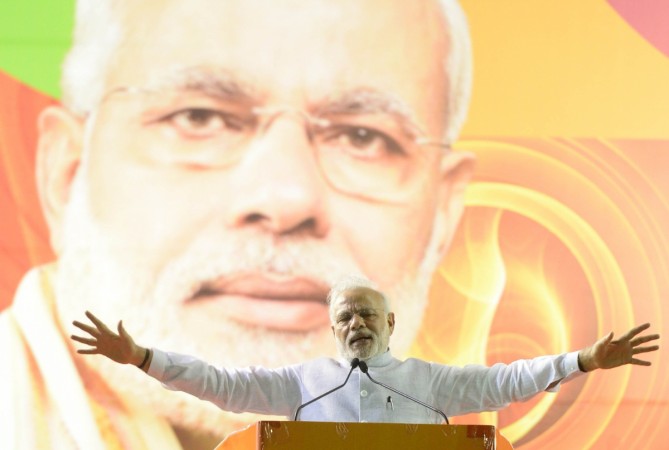 This World Environment Day, Indian Prime Minister Narendra Modi will launch a campaign to encourage citizens to plant trees and himself plant a sapling at his official residence on Friday.
Cricketers also want to flaunt their green credentials on World Environment Day, observed on 5 June every year. Sachin Tendulkar and Rohit Sharma will plant saplings at Mumbai's Joggers' Park on Carter Road, while Indian test captain Virat Kohli will do the same at Parvayvaran Bhawan in Delhi.
Citizens across the country will be taking up initiatives to mark the World Environment Day 2015.
PUNE - Name a Tree After a Loved One
In one of the biggest projects of its kind, Minister of State of Environment, Forest and Climate Change Prakash Javadekar said that a pilot project on Urban Forestry will be launched in Pune on 6 June, wherein 4,000 trees will be planted on seventy acres of land.
The Pune project calls for public participation, wherein citizens can pay to name a tree after their loved ones. The charge, of course, is Rs 2,000 per tree, as per the official press release.
MUMBAI - Free Pollution Control Check-up
Several events will be held in Mumbai, including bicycle rallies, photo exhibitions and even free PUC checkups for vehicles, on World Environment Day.
The Society of Indian Automobile Manufacturers (SIAM) and Society for Automotive Fitness & Environment (SAFE) will conduct free Pollution under Control (PUC) check-ups for cars on Friday, DNA reported.
Mahindra & Mahindra Ltd (M&M) has also announced a free PUC check-up camp for its entire range of personal and commercial vehicles, and customers can avail of the offer at over 450 Mahindra authorised workshops in the country.
Photo exhibitions on wildlife will be held at the Nehru Science Centre on Friday at 11.30am and by BNHS at the Hornbill House Hall, Fort, for three days starting Friday.
Project Green Mile is taking forward its Cycle2Work initiative to encourage citizens to ditch vehicles for cycles to travel to work.
BENGALURU - Cycling, Tree Plantation Drive
Bengaluru, too, has a host of activities on Friday, as listed by Citizen Matters.
These include a cycle rally for awareness on lake conservation, in which about 1,000 cyclists will cycle across five city lakes and end the rally at Kanteerva stadium.
There will also be a tree plantation drive at Kumbalagodu Govt School, Mysore Road at 10.30 am.
Eco Watch is organising a cycle rally at 6 am from Bishop Cottons Boys' School and a tree plantation drive at Baldwin girls' High School at 9 am.