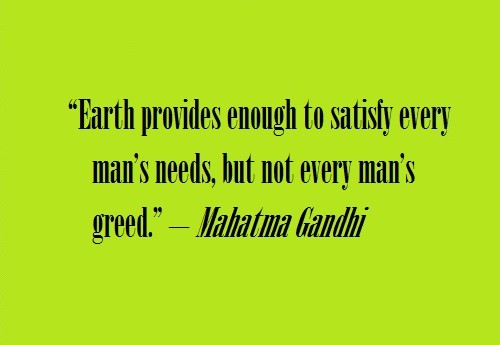 The world celebrates Environment Day on Thursday. Celebrated every year to mark the anniversary of United Nations Conference on Human Environment in 1972, the day carries a particular theme every year. And this year, it is small island nations.
Taking into consideration that small island nations are the most vulnerable to climate-caused sea level rise and natural disasters, this year's theme has been elaborated as 'Small Islands and Climate Change'.
Consequent to the theme, the slogan 'Raise Your Voice Not The Sea Level' has been used to celebrated this year's World Environment Day.
A Day to Bow to Mother Earth
In India, Prime Minister Narendra Modi has expressed his gratitude to Mother Earth on World Environment Day 2014. Urging people to utilise more natural resources, the newly elected PM said that cooperation between government's efforts and people's positive response can help in setting up a cleaner and greener planet.
"World Environment Day- a day to bow to Mother Earth & to reaffirm our pledge to protect the environment, making our planet cleaner & greener," Modi said, adding:
Lets serve as Trustees, where we utilise our natural resources for the present & at the same time ensure happiness of future generations.

— Narendra Modi (@narendramodi) June 5, 2014
"Along with Govt. efforts, people's participation can make a big difference in creating a clear & greener planet," Modi stated. He also urged people to take smalls step in conserving nature.
Lets ensure that even the smallest step we take in our daily lives will be an effort towards conserving nature & natural resources.

— Narendra Modi (@narendramodi) June 5, 2014
Inspirational Quotes
Here are a few quotes penned by legendary thinkers of yore, which we could reflect on in celebration of this day:
"Earth provides enough to satisfy every man's needs, but not every man's greed." – Mahatma Gandhi
"What we are doing to the forests of the world is but a mirror reflection of what we are doing to ourselves and to one another." – Mahatma Gandhi
"If we surrendered to earth's intelligence we could rise up rooted, like trees." – Rainer Maria Rilke
"What's the use of a fine house if you haven't got a tolerable planet to put it on?" – Henry David Thoreau, Familiar letters
"A nation that destroys its soils destroys itself. Forests are the lungs of our land, purifying the air and giving fresh strength to our people." – Frnaklin D. Roosevelt