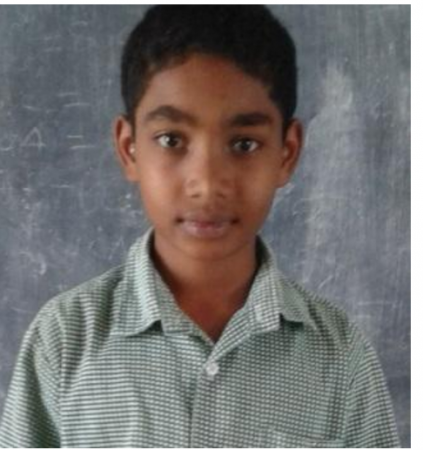 At just 12 years, Naveen turned into an inventor who made cooking a lot eco-friendly. He used raw materials such as dried coconut shells and cellulose lime powder and came up with a mechanism that is environmentally sustainable and affordable, which earned him a national award from the Ministry of Science and Technology.
It is not just the invention that makes Naveen's achievement special but also the arduous journey to creative innovation from being a child labourer. Born in a poor family in Madanapalle, Andhra Pradesh, Naveen was forced to drop out from the school after fourth standard and started working in a tea stall to supplement the meagre income his father earned selling vegetables.
The People's Organisation for Rural Development (PORD) — a project run by CRY, an NGO that tackles child labour from a rights-based perspective — identified Naveen and his brother (also a school dropout) as part of their rescue mission.
The PORD team discovered that incentives such as mid-day meals, free books and uniforms in themselves are not effective enough in convincing parents to free their children from labour and send them back to school.
The PORD team succeeded in convincing the parents only after the village head (sarpanch) granted a self-employment loan of Rs. 25, 000 to his father to run a business. According to the NGO, the family also received Aadhaar cards and a ration card.
"I realised that the method the school authorities used for cooking mid-day meals in the school caused pollution and was not favourable for the environment," says Naveen on what inspired him to take up the project.
With the help of his teachers at Easwaramma colony UP school and the NGO, Naveen presented his project at an exhibition in 2015 organised by the District Education Department, from where he was subsequently selected to take part in the state and national level competitions. Naveen emerged one among the five winners at the national level competition.
Shamshed Khan, founder secretary of the Centre for Rural Education and Development Action (CREDA), agrees. According to the CREDA website, the organisation has actively been involved in rehabilitating children engaged in bonded labour in the carpet industry which is rife in the Mirzapur-Bhadohi carpet belt.
In an exclusive interview to International Business Times, India, Khan said that he had to face threats from employers in the industry many times during his career. He said CREDA could successfully rescue around 2,000 children because of improved local networking and partnership with government agencies.
"We rescued 11 bonded child labourers just yesterday," he said.
"Children in carpet industry work for long hours in the carpet loom, around 12 to 14 hours a day, because of which they typically develop join pain, troubled sight and respiratory issues," he added.
The National Commission for Protection of Child Rights, citing the Census 2011 data, says that around 26% children engaged in child labour fall under the age group of five to nine years and the rest under 10-14 years.
According to the Census data, Uttar Pradesh, Bihar and Maharashtra hold top three ranks on prevalence of reported child labour cases.
Given the difficulties cited by the NGOs, Naveen's story turned out to have a fortunate ending.
World Day Against Child Labour is a befitting occasion to appreciate such success stories and perhaps take stalk of sensitive problems involved in rescuing child labourers and the possible way forward.