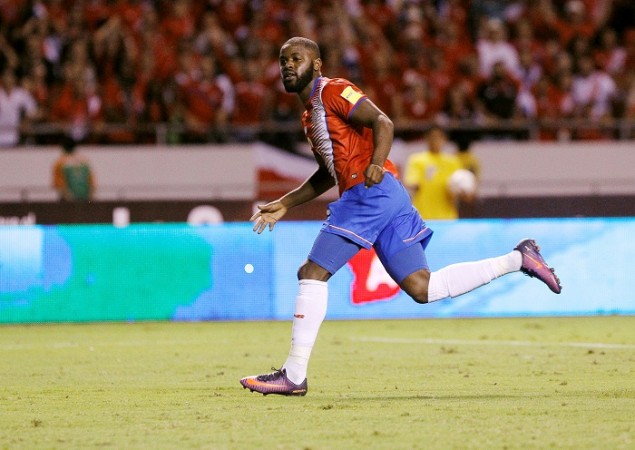 The United States have got off to a worst possible start in the hexagonal round of CONCACAF World Cup qualifiers. After their loss to Mexico in a close encounter a few days ago, the US were thrashed 4-0 by Costa Rica on Tuesday. While Mexico and Panama played out a goalless draw, Honduras emerged victorious over Trinidad and Tobago.
Costa Rica, with this impressive victory over the US, top the table with two back-to-back wins. They were impressive in their last match against Costa Rica, defeating them 2-0, but their win over the US was stunning. They resembled a wonderful team, and played some beautiful football against the US, who looked helpless and lie on last place in the standings.
The Costa Rica players were putting huge pressure on the US, which finally paid dividend in the 43rd minute, with Johan Venegas scoring the opening goal. They deserved that lead after some good football in the first 40 minutes.
There was a serious need for the US to improve upon their game in the second half, but they suffered another setback in the 68th minute as Christian Bolanos scored the second goal, making life difficult for the US. And it went from worse to embarrassing for the US as Joel Campbell scored a brace within a space of four minutes to seal the game for Costa Rica.
This was a brilliant performance from the home team, who did not give US much chance. The US need to dig deep and their senior players to stand up more during such matches.
While for Mexico without their star players Andres Guardado and Hector Herrera, it proved to a be a difficult game for El Tri against Panama, who showed plenty of character to pick one point from the contest.
After Mexico's win over US in their last fixture, they were hoping to pick up three points, but Panama looked solid in all departments and even threatened to score sometimes. Panama should be a happier lot with this result.
Honduras, who were defeated by Panama in their last fixture, managed to pick three points with a win over Trinidad and Tobago. Scoring two goals in the first 20 minutes, Honduras were in a comfortable position. Honduras were dominant in their match, and emerged victorious, 3-1, with goals from Romell Quito, Emilio Izaguirre and Eddie Hernandez.