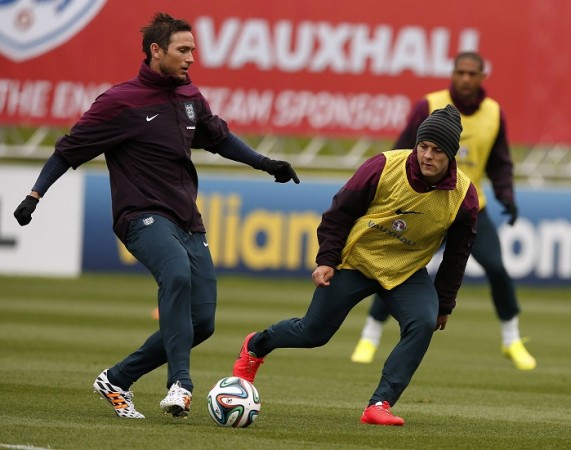 Arsene Wenger has been criticised several times in the past for his constant complaints about his players being used for unnecessary international friendlies.
Indeed, the Frenchman has been unfairly painted as among many of the anti-international football brigade. However, Jack Wilshere, one of England's brightest hopes for the upcoming FIFA World Cup 2014 in Brazil, revealed just how much the Arsenal manager respects the international game.
Wilshere suffered another major injury, a broken bone in his foot, picked up on duty with England, which ruled him out for several weeks towards the end of the season. That put his chances of making the England squad for the World Cup in jeopardy, and naturally the gifted midfielder was keen to get back into playing with Arsenal as soon as possible.
But, it was Wenger who kept Wilshere from rejoining first-team duties too soon, in order to protect the 22-year-old from making a premature return and with it risk another injury, which would have then definitely ended his hopes of playing in his first World Cup.
"I spoke to him because I came back into training and I was panicking a bit about the squad," Wilshere said. "I wanted to be in it. I went to him and said, 'I think I'm ready', and he said, 'No, you're not, you need to train if you are going to have a good World Cup.'
"I knew I would be fit, but it was just down to whether the manager thought I was ready and whether I felt ready myself as well.
"I knew as well that a bone would take six weeks [to get better]. I thought I would be here, but it is down to the manager and I have to thank him for that."
Injuries have hampered Wilshere's progress over the last few years, with the midfielder just unable to get a full season in due to long-standing ankle problems. However, the Arsenal man was given a big vote of confidence by England manager Roy Hodgson, not only by including him in the 23-man squad, but by also giving him the No.7 shirt.
"I think a good World Cup can erase a lot of doubts," Wilshere added. "It is about the team and, if the side has a good World Cup, you are going to look good as a player. It's up to the manager if I play but I'd like to think if I'm on the pitch I'll have a successful World Cup, having an impact, playing well and keeping the ball.
"If someone had told me four years ago I would be going to a World Cup now, I would have been happy with 15 caps and this chance. To have played only that number of games is disappointing but I have to look to the future and hopefully I can contribute.
"I just wanted to be here. I would have been devastated to have missed out and I knew the work I had to put in. If I got here, I could prove to the manager I'm ready. I'd like to think he saw enough of me throughout the season and knew what I could do if I was fit. Both Roy and Gary Neville got in contact during those six weeks, which was a big thing for me. The manager said I had time to get fit and to make sure I did and that we'd have chat then."