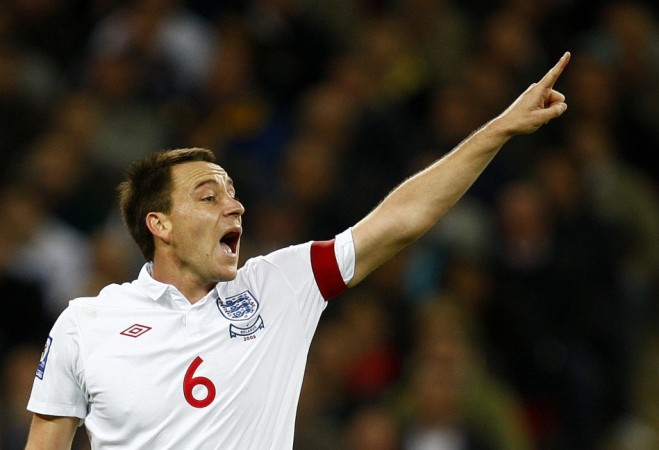 Everton defender Phil Jagielka says he is tired of hearing people asking former
England captain John Terry to come out of retirement for the World Cup.
The 33-year-old defender, who called it a day from international football after being involved in a racial row with former QPR defender Anton Ferdinand in 2012, was impressive at the heart of Chelsea's backline, which only conceded 27 goals in the Premier League last season.
And Jagielka, who admits Terry was impressive for Chelsea last season, feels people don't appreciate his defensive partnership with Gary Cahill, Terry's partner with the Blues.
"It's difficult. I can't say I particularly like to hear it," Jagielka toldd BBC. "I understand why I do [hear it]. Obviously Gaz and JT play together at Chelsea, they play in the Champions League and were contenders to win the Premier League."
The 31-year-old defender feels people are sceptical about his partnership with Cahill at the back despite the pair doing fairly well for England in the past.
"I was asked the other day, that while our attack looks good, would our defence be OK. I felt like laughing. Our defensive record in the qualifiers was pretty decent, but I can't stop what people are going to ask. I stop, smile and get on with it," he said.
The former Sheffield United man, who featured in Everton's final two Premier League games of the season after missing 11 matches due to a hamstring injury, admits he will need to get back to match fitness during England's pre-World Cup friendlies
"I could do with these couple of games before the World Cup just to sharpen up," he said.
Finally, Jagielka admits he struggled during England's training camp in Portugal last week, where the players were forced to train in three layers of clothing to help them prepare for the humid conditions in Brazil.
"Warm-weather training last week was a little bit difficult, and it will be difficult this week but it is something I need. I do not feel 100 percent fit but I do feel really good at the moment," he added.