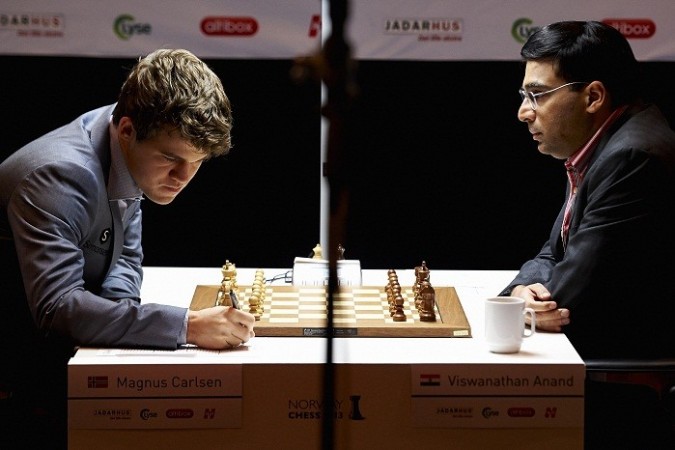 It is Viswanathan Anand vs Magnus Carlsen for the world title contest making it a rematch of last year. This was a comeback as Indians were waiting for and the critics were sceptic about, but it has happened - Anand leads the Candidates points table.
Anand took on Russia's Sergei Karjakin in round 13 to finish with a draw and eight points in total. The second placed Vladimir Kramnik and four others with him have 6.5 points each making it rather difficult to catch up with the Indian Grand Master. The five-time world champion will face another Russian - Peter Svidler - in the final round of the tournament.
"I won't deny," 44-year-old Anand said of his title win. "This result is one of the most pleasant surprises that I have had recently."
After having lost to Carlsen in Chennai last year, this was an important tournament for Anand. He'll face the Norwegian in November in a city yet to be announced.
"It's hard to say if Anand is playing any better than he played against me," Carlsen told in a webcast during Candidates round 13. "But then, Chennai was different kind of a game. He is more pragmatic in his approach, maybe too pragmatic at times. The draw against (Dmitry) Andreikin in the 12th round is an example. But his decisions are consistent with his play and approach of attaining equality."
Where to Watch Live
Round 14 begins at 9 am GMT, 2.30 pm IST on Sunday. Viewers can watch the action online via free live streaming HERE, HERE or HERE
Round 14 matches:
Levon Aronian (ARM) vs Sergey Karjakin (RUS)
Viswanathan Anand (IND) vs Peter Svidler (RUS)
Shakhriyar Mamedyarov (AZE) vs Vladimir Kramnik (RUS)
Veselin Topalov (BUL) vs Dmitry Andreikin (RUS)