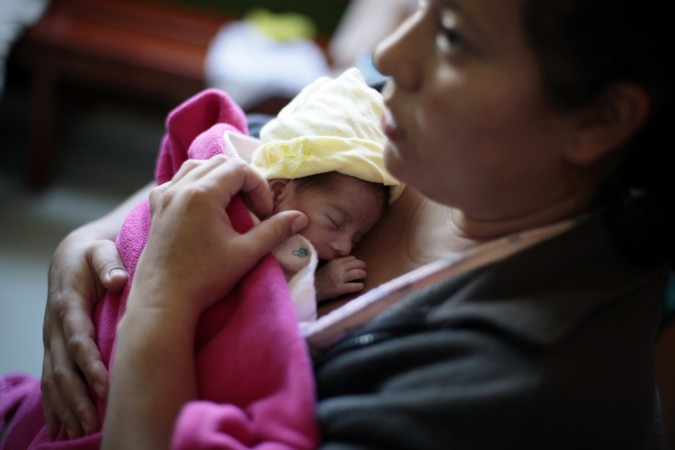 India has launched a nationwide awareness programme, called "Maa — Mother's Absolute Affection," on breastfeeding with Bollywood star Madhuri Dixit as the brand ambassador.
India's health minister JP Nadda said in New Delhi on Friday said that it has become imperative to promote breastfeeding, which is the world's most effective resource for human development.
"Breastfeeding is the most natural and cost effective intervention and should be promoted at all levels. This is an enormous resource that every child has access to," Nadda said, according to an official statement.
Madhuri Dixit, the former queen of Bollywood who is also a mother of two, said, "Early initiation of breastfeeding within one hour of birth and thereafter exclusive breastfeeding for the first six months are essential for the wellness of the child."
She added that awareness should be generated to promote breastfeeding. "The simple act of breastfeeding can ensure our children have the right nutrients to start their life," Madhuri said.
Currently nearly 20 percent of newborn and 13 percent of children under the age of five years die in India due to causes attributed to poor breastfeeding practices.
The health ministry has decided to provide a funding of Rs. 30 crore for the programme, which includes allotment of Rs. 4.3 lakh to each district in the country. The nationwide programme would also provide counselling services as a part of promoting breastfeeding practices.
"The programme has been named 'Maa' to signify the support a lactating mother requires from family members and at health facilities to breastfeed successfully. The chief components of the Maa programme are community awareness generation, strengthening inter personal communication through Associated Social Health Activists( ASHA), skilled support for breastfeeding at delivery points in public health facilities, and monitoring and award/recognition," according to the statement.