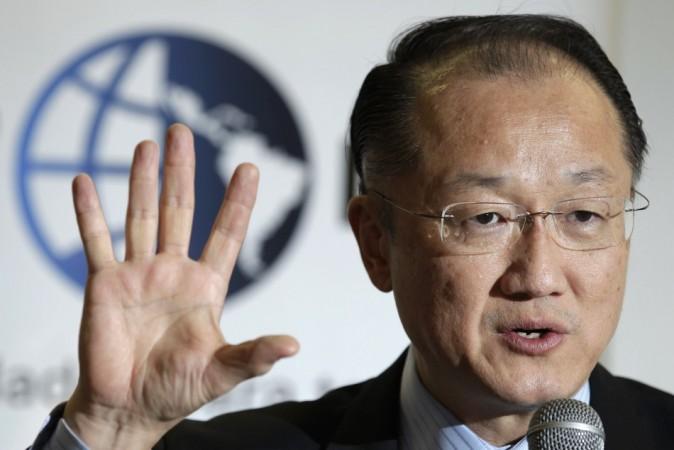 World Bank Chief Jim Young Kim told reporters on Monday that Indian economy is expected to achieve an estimated 6 growth in the year 2013-14.
After his meeting with Finance minister P Chidambaram, Kim expressed optimism saying, "We think India is going to grow by 6 per cent next year and then we hope for even more increase in future," reported PTI.
The World Bank chief on a three-day visit to India was disappointed with India's sloppy 5 percent growth rate this fiscal year, but believed the scenario will improve with the global market set-up.
"Growth rate of 5 per cent here is one that has been somewhat disappointing but we are very encouraged what has happened and what will happen and we think India will get back to higher levels of growth and I was very impressed with all the things done by minister and his team to ensure that there is growth in future," said Kim.
Kim explained that Indian economy has greatly progressed in the last five years (2005-10) with its shares doubling up in the global economy. He hoped that India will cope up with global markets.
During his stay in the country, Kim will also meet Prime Minister Manmohan Singh before heading to Uttar Pradesh to meet Chief Minister Akilesh Yadav. Kim is expected to visit Kanpur and Lucknow to evaluate various development hurdles faced by the state.