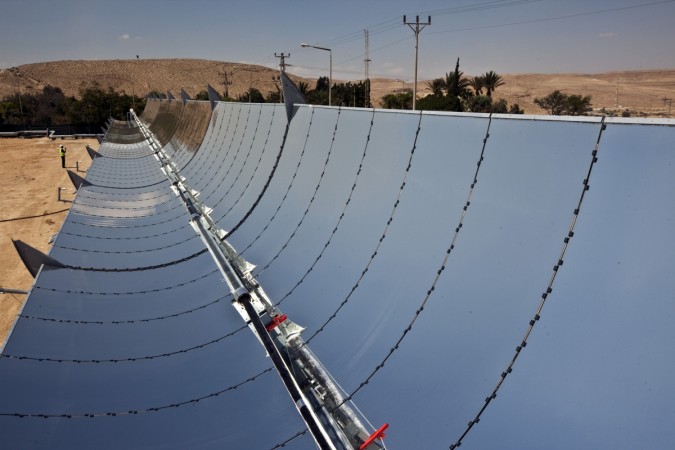 The World Bank is set to service over $1 billion in loan to India to help it expand its solar power capacity. It has also signed an agreement with the India-led initiative involving 121 nations, called the International Solar Alliance (ISA), on increasing solar energy usage the world over while mobilising $1 trillion in investment by 2030.
The lending agency's billion dollar investment would primarily focus on increasing the solar energy generation capacity in India, noted Press Trust of India.
Since India is a country that receives more sunshine in a day than some countries do in weeks, its Prime Minister has chose this source of renewable energy as the key instrument to fight climate change.
"Prime Minister Modi's personal commitment toward renewable energy, particularly solar, is the driving force behind these investments," World Bank President Jim Yong Kim said in a note after meeting the PM.
Reuters noted that the investment would help India achieve its ambitious target of increasing solar capacity by nearly 30 times to 100 gigawatts by 2020. The Bank, it added, had also committed to act as a finance partner for the ISA initiative.
Modi's approach to climate change involves fighting it with green energy rather than the China's way of setting emission-cut targets, said the news agency.
World Bank projects
BS noted that so far World Bank-supported investments in India include technology development for solar rooftops, innovative and hybrid solar products, transmission lines for states and infrastructure for solar parks.
The Bank has also signed an agreement with the central government to invest $625 million for a Grid Connected Rooftop Solar Programme. The programme will finance the roll-out of at least 400 mw of solar photovoltaic (PV) installations.
With Thursday's loan, World Bank's total investment in India becomes the largest it has provisioned to any country. PTI noted that between 2015 and 2016, it was to the tune of $4.8 billion. The loan also pits India as the largest recipient of money for its solar initiatives.
"The World Bank Group will do all it can to help India meet its ambitious targets, especially around scaling up solar energy," said the Bank's chief.
The Bank's investment is expected to identify and iron out pain points in India's green energy drive. As of today, non-fossil fuel constitutes 30 percent of India's total installed power capacity. The country plans to increase it to 40 percent by 2030. India believes the potential of its renewable energy industry is worth $160 billion this decade.