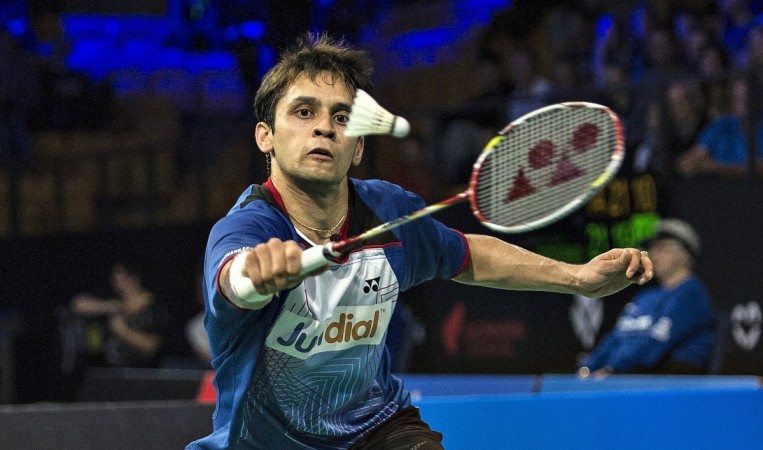 The World Badminton Championships will start on Monday in Jakarta, Indonesia and India will depend on the trio of Parupalli Kashyap, Kidambi Srikanth and HS Prannoy to deliver the goods in the men's singles. Kidambi Srikanth, who has been seeded third in the competition, will start his campaign on Tuesday, while Kashyap and Prannoy will kick off their competition on Monday.
Eleventh seed Kashyap will face Dutchman Erik Miejs, who should not trouble the Indian shuttler much. Kashyap has an edge over Miejs as he has already defeated the Dutchman once in his career and will be eager to make it 2-0 when he faces Miejs in the first round of the competition.
Even if Kashyap turns triumphant on Monday, the road ahead for the shuttler is not going to be any easy one, as the commonwealth champion is expected to meet Japanese star Kento Momota in the pre-quarters, which is going to be a huge ask.
"It depends on how I play. I am playing well at the moment. The draw is quite tough. I might end up facing Kento Momota in the pre-quarterfinals. He has won a couple of tournaments this year; so he will be confident," Times of India quoted Kashyap as saying.
Kashyap, as of now, has to focus on the initial fixtures before thinking about his clash against some of the best in the business.
"Before that I will be facing Erik and the winner of the match between Tien Minh Nguyen and Lee Dong Keun. Both are very tough competitors. Let us see what happens," said Kashyap.
If Kashyap brings his A-game, as he did earlier in the year when he won the prestigious India Grand Prix Gold, anything can happen.
Apart from Kashyap, Prannoy will also be eager to perform in the competition, which will see some top players such as Jan O Jorgensen, Chen Long and Lin Dan in action. To get past such players, one has to be at the top of his game and Prannoy will be ready to step up his play when required.
Prannoy starts off his world badminton championships against Alex Yuwa Tjong from Brazil.
There is no doubt about Prannoy's ability, but the Indian needs to come up with some consistent performance to instill fear amongst his opponents. Prannoy has defeated top players like Jorgensen in the past.
It will be unfair to expect big things from Prannoy, as he has just recovered from an injury.
However, both the Indian players in the men's singles are at least expected to emerge triumphant in the first round of the World Badminton Championships on Monday.
Where to Watch Live
The world badminton championship is scheduled for a 9am local time start (7:30 am IST) and Star Sports 4/HD will offer all the live coverage for viewers in India with live streaming on starsports.com.
Parupalli Kashyap vs Erik Miejs match is scheduled to start not before 11am (9:30am IST) and HS Prannoy vs Alex Tjong fixture is expected to start approximately an hour after Kashyap's match.
Viewers around the world can follow the game online on Badminton World TV.