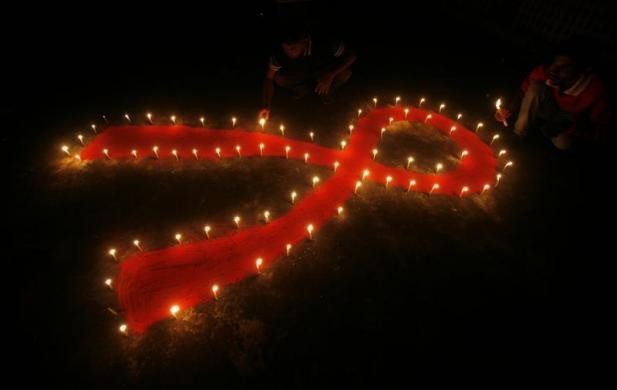 Today is World AIDS Day and the good news is that the latest report by the Joint United Nations Programme on HIV/AIDS (UNAIDS) shows more than 50% reduction in the rate of new HIV infections in 25 low- and middle-income countries, more than half in Africa, the region most affected by HIV.
[PHOTOS OF WORLD AIDS DAY AND PEOPLE INFECTED BY HIV]
UNAIDS 2012 global report says that 34 million people are infected by HIV and about 2.5 million are new infections. Eight million are on HIV treatment out the 14.8 million eligible for it and 1.7 million AIDS-related deaths were registered.
"25 countries have reduced new infections by more than 50%. I want these results in every country. The pace of progress is quickening. It is unprecedented-what used to take a decade is now being achieved in just 24 months. Now that we know rapid and massive scale up of HIV programmes is possible, we need to do more. Friends, we only have a thousand days left before the deadline of the 2015 global AIDS targets. So today, on World AIDS Day, let us renew our commitment to getting to zero. Zero new HIV infections, zero discrimination, zero AIDS-related deaths," said Michel Sidibé, Executive Director of UNAIDS, in message for World AIDS Day 2012.
In some of the countries which have the highest HIV prevalence in the world, rates of new HIV infections have been cut dramatically since 2001; by 73% in Malawi, 71% in Botswana, 68% in Namibia, 58% in Zambia, 50% in Zimbabwe and 41% in South Africa and Swaziland, reported UNAIDS.
[PHOTOS OF WORLD AIDS DAY AND PEOPLE INFECTED BY HIV]
India too has witnessed a drastic drop in new HIV infections over the last decade. The report released by Ghulam Nabi Azad, Union Minister of Health & Family Welfare, on the eve of World AIDS Day shows 57 per cent reduction in new HIV infections in the last decade.
According to the report, the estimated number of persons living with HIV as of 2011 is 20,88,642, the number of adult new HIV infections is 1,16,456 and the number of annual aids-related deaths is 1,47,729.
The adult HIV prevalence at national level has continued its steady decline from an estimated level of 0.41 percent in 2000 through 0.36 percent in 2006 to 0.31 percent in 2009. All the high prevalence states show a clear declining trend in adult HIV prevalence, says National AIDS Control Organisation's (NACO) annual report 2010-11.