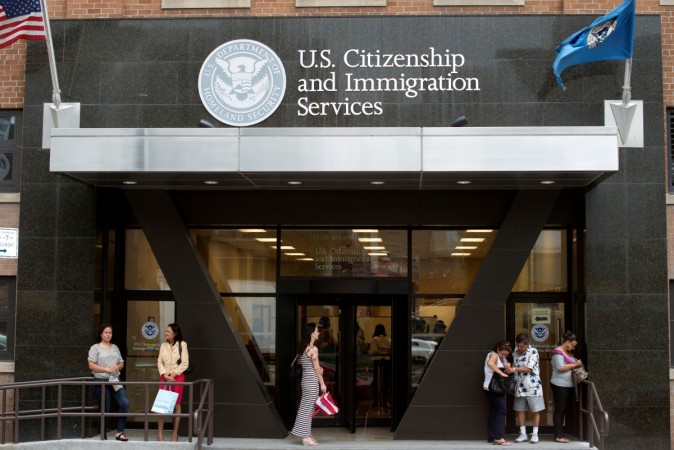 While everyone looks for a better change in the new year and hopes to begin things with a clean slate, 2018 may prove to be otherwise for many Indians working in the US on an H-1B visa. The Donald Trump administration has made several tweaks to the visa before, but the new proposal could change the fate of hundreds of workers in the US.
The Trump administration has made a new proposal, and if this comes into force H-1B workers in the US, who are yet to receive permanent residency in the country, could be deported. This will affect over 500,000 of the country's "skilled" workers waiting for a Green Card and Indians constitute a large chunk of it.
"If implemented this could lead to large-scale deportations, mostly of Indians, throwing hundreds and thousands of families into crisis," Hindustan Times quoted an official of Immigration Voice, an advocacy body in San Jose, as saying.
The Department of Homeland Security is said to be mulling the proposal, which is a part of Trump's "Buy American, Hire American" policy. "The idea is to create a sort of 'self-deportation' of hundreds of thousands of Indian tech workers in the United States to open up those jobs for Americans," a source in the know of the proposal told McClatchy DC Bureau.
The Trump administration has already hinted that H-1B visa regulations are set to get more stringent in 2018. The Department of Homeland Security is also planning to revive a rule proposed in 2011, under which companies aiming to hire foreign workers under the H-1B visa will need to pre-register for the same.
The visas have an annual cap of 85,000 and petitioners will be selected on a random basis, most probably through a lottery system, by the United States Citizenship and Immigration Services (USCIS). The new system is likely to come into effect in February 2018.
"The DHS also plans to propose a priority system for allocation of H-1B cap numbers which would give priority to the most highly-paid and highly skilled, consistent with President Trump's 'Buy American, Hire American' executive order," the Times of India quoted an update as saying.
"This would be a real disaster for many companies as they either may not need to file cases already prepared (if there is a new "pre-registration" system) or they may not want to file many such cases, as many would be very unlikely to be selected under the new selection system," Scott J Fitzgerald, partner in Fragomen Worldwide told TOI about the change.
The Trump administration has on several occasions been slammed for restrictions on H-1B visa holders and the companies that hire them. The US president has often been called "anti-immigrant," but the White House has time and again defended him saying that the legislation passed by him are not anti-immigrant but aim to protect the rights of American workers.
In case the new proposal comes into effect, Trump is likely to face more criticism for the move.