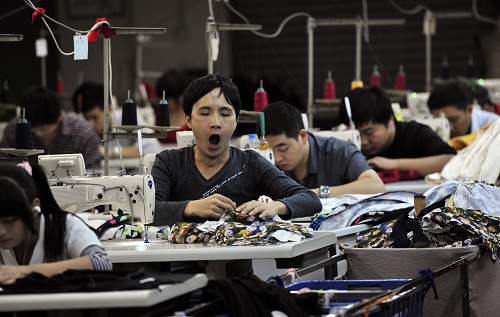 Shift work is not good for the brain. A new study warns that working in shifts for a long period can reduce brain power.
People in the study who worked in shifts for 10 or more years scored very less on cognitive tests than those who worked normal office hours. Interestingly, the cognitive abilities were restored after participants stopped working in shifts.
The study looked at 3,232 workers, who were either working or retired at the time of the study. Of the total, 1,484 said that they worked in shifts.
Researchers concentrated mainly on the impact of an abnormal working time on memory, processing speed and overall cognitive abilities of the participants. They also analysed hidden risk associated with rotating shifts and possibilities of the damage being repaired after they stopped working in shifts and followed the normal office hours.
About 1,197 people appeared for all the three analysis. A significant number of the participants said that they worked in shifts.
Results showed that shift work left a lasting impact on brain function. People who worked in rotating shifts displayed the highest cognitive decline.
It took almost five years to regain the cognitive abilities.
Though the study couldn't underline the exact factors that led to this occurrence, researchers doubted the role of physiological stressors caused by disruption to body clock, playing a huge role.
"The study shows the long term effects of shift work on the body clock are not only harmful to workers' physical health, but also affect their mental abilities," researcher Dr Philip Tucker, a professor of psychology at the Swansea University in UK said, in a news release.
"Such cognitive impairments may have consequences for the safety of shift workers and the society that they serve, as well as for shift workers' quality of life."
The study has been published in Occupational & Environmental Medicine.
Similarly, previous studies have linked shift work to cancer, cardiovascular diseases, digestive disorders and irregular menstrual periods in women. A study released in July found that work shift increased the risk of type 2 diabetes in men.