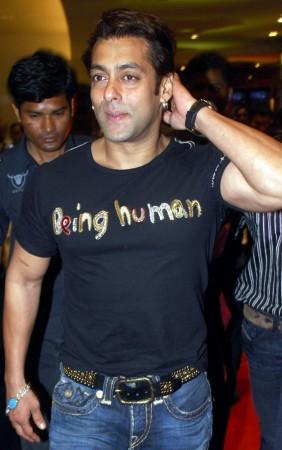 On Monday, actor turned producer Arbaaz Khan announced the shooting and release dates for the much-awaited action-comedy "Dabangg 2".
"Dabangg 2" will be the sequel to the 2010 blockbuster "Dabangg", which was directed by Abhinav Singh Kashyap and produced by Arbaaz.
Arbaaz Khan wrote on Twitter that "work on "Dabangg 2" starts in March 2012 and (film) releases on 21 Dec 2012!!!"
According to earlier estimates and reports, work on "Dabangg 2" should have begun in December, 2011. However, the schedule was postponed to accommodate the festival season.
The buzz is also that Arbaaz Khan will make his directorial debut with "Dabangg 2".
"Dabangg" earned around Rs. 213 crore and was made with a budget of Rs. 33 crores.
Salman Khan carried "Dabangg" to success the first time around... only time will tell if he can re-create that magic for "Dabangg 2".