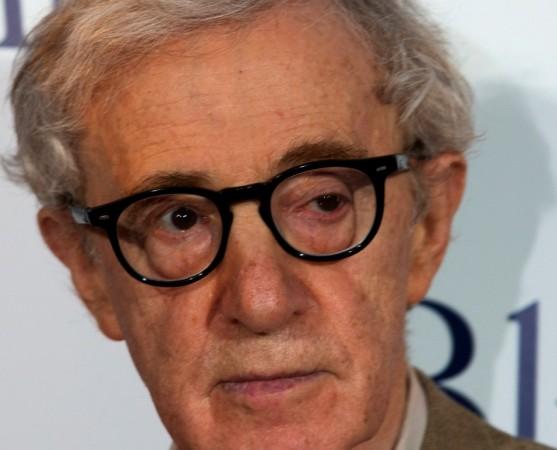 Reacting to sexual abuse allegations leveled by his daughter Dylan Farrow, Woody Allen has called the accusation "disgraceful." Farrow spoke about her ordeal in an open letter on Saturday, and said that she was abused as a child by the director.
In the letter, Farrow claimed that Allen took her to a dim corner of their house and told her to play with her brother's train set, while he abused her. She also called out to various celebrities such as Cate Blanchett and Alec Baldwin for praising the work of a "child molester."
Allen's publicist Leslee Dart reacted to the allegations stating that the director "found it untrue and disgraceful" and Elkan Abramowitz, Allen's lawyer, issued a statement blaming Mia Farrow, Dylan's mother who once dated Allen, for the scandal.
"It is tragic that after 20 years a story engineered by a vengeful lover resurfaces after it was fully vetted and rejected by independent authorities. The one to blame for Dylan's distress is neither Dylan nor Woody Allen," Abramowitz told Mother Jones.
Hollywood, in the meantime, is busy take sides on the issue. Baldwin showed his support for Allen by retweeting a message by one of his Twitter followers that read: "So ppl are baiting @ABFAlecBaldwin to comment on Woody Allen, and are essentially calling him a complicit collaborator in abuse by refusing."
Blanchett noted that Farrow family has gone through a painful situation. "I hope they find some resolution and peace," she said, reported The Wrap.
Meanwhile, Farrow too has garnered a lot of supporters. While "Girls" creator Lena Dunham called the open letter "courageous, powerful and generous," actor Adam Baldwin called Allen a "sexual predator."
"Woody Allen being a #ShortEyes sexual predator shouldn't be a surprise to anyone," the actor wrote, and added, "AMPAS should pull a Penn State on Woody Allen's ass."