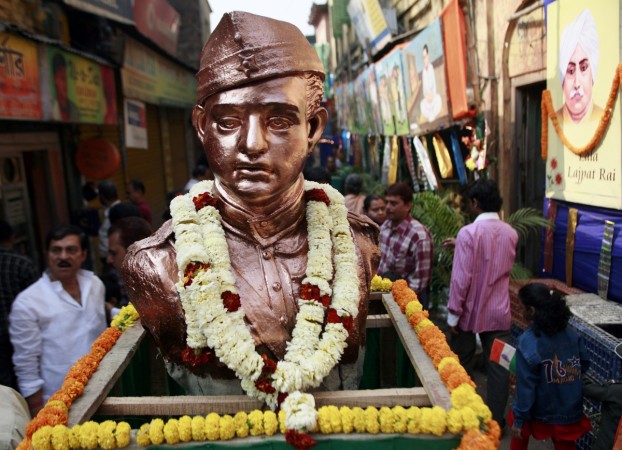 Ever since speculations circulated about the government's plans to confer Bharat Ratna award, the highest civilian award in the country, on freedom-fighter Subhas Chandra Bose, the national hero's family has maintained that he should be kept above partisan politics and said they would "not accept" it.
The BJP-government's order for five Bharat Ratna medallions sparked off conjectures over who would receive the awards, with the names of party stalwart Atal Behari Vajpayee and Netaji emerging as the top-runners. Reports suggested that the Bharatiya Janata Party wanted to honour the freedom fighter in a bid to counter the Congress' preferences for leaders from the Gandhi-Nehru family.
"Netaji and Gandhi (Mahatma) should always be kept above Bharat Ratna. How can Netaji be given Bharat Ratna after Rajiv Gandhi? Anyone with a sense of history will agree with me."," Netaji Bose's grandnephew Sugato Bose, a Trinamool Congress MP told the Press Trust of India.
"All of us feel that Bharat Ratna is not the appropriate award for him. None of us will go and accept the award," he said, adding that the decision was a consensus among 60-odd family members of the late freedom fighter.
Family members are instead demanding to know the reason behind Netaji's death, which remains shrouded in mystery.
"Netaji has been missing since 1945. When you award him with Bharat Ratna posthumously, you have to say when he died, but where is the evidence? The best way to honour him is to declassify government files which can reveal the truth behind his disappearance," Chandra Kumar Bose, another grandnephew of the leader, told the PTI.
The members have, in fact, written to Prime Minister Narendra Modi recently to demand a Special Investigation Team to investigate Netaji's disappearance.
The freedom fighter had escaped from house arrest in India and had gone abroad to seek support from other countries, especially from Japan, for India's independence. The most followed version of his death is that he died in a plane crash in 1945. However, the Justice Mukherjee Commission constituted to inquire into Netaji's disappearance refuted the theory.
Apart from Netaji and Vajpayee, the other names floating around with reference to the Bharat Ratna include that of Madan Mohan Malviya, who founded the Benaras Hindu University and Hanuman Prasad Poddar, founder of the Gita Press.
The Congress has also pitched in names for the award, demanding that freedom fighters Bhagat Singh and Lala Lajpat Rai, and founder of the Bahujan Samaj Party Kanshi Ram be also considered for the Bharat Ratna.