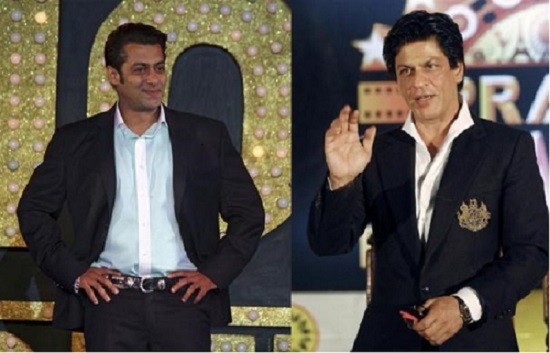 It's been a week since the two biggest stars of Bollywood - Shah Rukh Khan and Salman Khan, called a truce to their five-year-old rivalry, but both actors refused to comment about it.
Shah Rukh was recently in Kolkata for the promotion of his upcoming film "Chennai Express" when he told reporters that he wouldn't discuss his relationship with Salman in public.
"The personal relationships that I share and altercations and issues and love and the discussions that I have...Me nor Salman, neither of any of us have ever talked about it in public. We won't begin to do that now," said the Bollywood Badshah.
Salman and Shah Rukh were not in talking terms since 2008. But much to everyone's surprise they hugged each other on 21 July at an Iftaar party which was hosted by Congress leader and Bandra MLA Baba Siddique, indicating that they have ended their long-standing feud.
After the much-talked about "handshake and hug" incident, the two actors refrained from talking about it.
Shah Rukh went on to say that he doesn't like to talk about his personal life, relationship and friendship in public.
"Whether its my relationship, friendship or any other personal aspect I have never dignified it by talking about it in public. I like to keep it like this. With due respect people have already analysed the whole situation. So much has been said and written about it. I don't want to give any explanation or talk about it," Shah Rukh said, according to PTI.
When asked to comment on the charges framed against Salman for culpable homicide in the 2002 hit-and-run case Shah Rukh said, "I don't know about this so I can't comment on it."