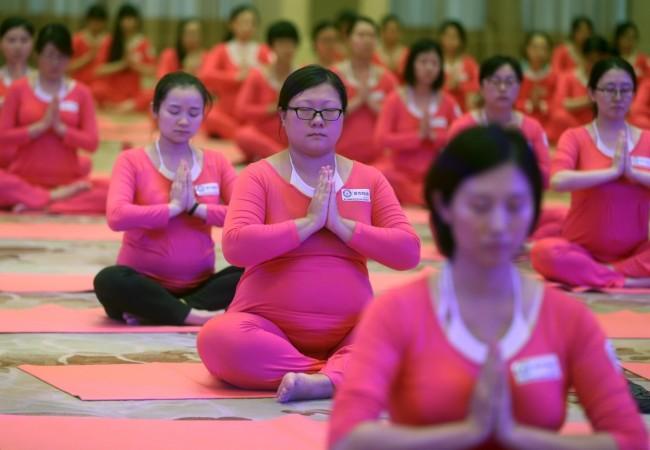 Women who are always dieting are found to gain more weight, according to a study conducted by the researchers of the University of North Carolina, US.
This study revealed that dieting impacts the weight gain during pregnancy and it is not linked with the pre-pregnancy mass of the woman. Those women who have been dieting in the past are prone to gain excessive weight when pregnant.
In this research 1,200 women were questioned about the history of their dieting, their weight and the weight they got during pregnancy.
Underweight women in the US are recommended to put on two stone to two stone 12lb, whereas women weighing normal are asked to gain weight between one stone 11lb and two stone 7lb.
An advice of maintaining the weight gain to one stone 1lb to one stone 11lb is given to women who are overweight.
But it was found that underweight women, who dieted, gained lesser weight in comparison to the underweight women who didn't diet.
Obesity is a major cause of concern in the UK, especially for expecting women.
"It's ­important for women with a history of unhealthy eating behaviours to be given counselling and extra support to help them achieve a healthy weight during pregnancy," said the study co-author Anna Maria Siega-Riz, mirror.co.uk reported.
Numerous complications are faced by obese women during pregnancy and their babies suffer the adversities too.
Here are the ill-effects of putting on excess weight during pregnancy:
It increases the chances of C-sections
It can raise the size of the baby
The breast feeding duration turns shorter
Shedding weight post pregnancy becomes tougher
It can adversely impact lifelong health of the mother as well as the baby.
If the mother is obese, the following adversities will be faced by both, the mom and the baby:
The infant will be at a risk of being premature and underweight.
The mother can suffer from diabetes, high blood pressure and heart ailments later in life.
Obesity triggers in the womb, the kids of obese mothers are likely to suffer from it at the age of seven.
The environment surrounding the baby in the womb gets impacted by the mother's weight, this impact can lead to long-term consequences.
Another significant finding of this study reveals that those mothers who gain excess weight during pregnancy are likely to have changes in their breasts, which can raise the chances of having breast cancer.