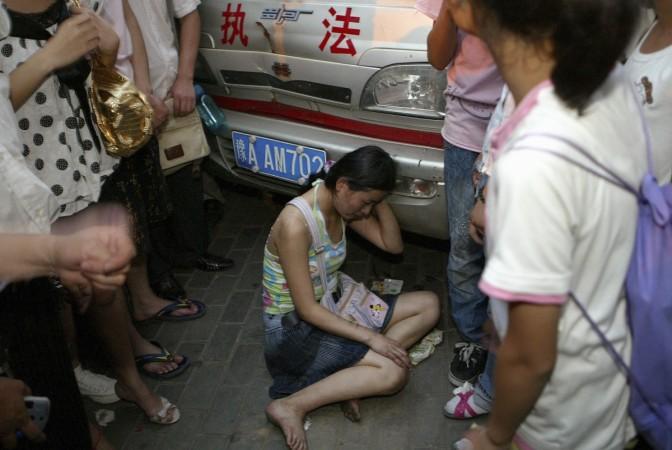 A 38-year-old Chinese 'mistress' was violently ambushed by four women who punched her to the ground, stripped her naked because she slept with one of their husbands.
Lin Yao Li was being attacked on a busy shopping street in the city of Puyang in eastern China's Henan Province while she was returning home. Mail Online reports that four women kicked Li in the groin and breasts, which made her scream in pain on the pavement.
But none of the people around came forward to help the unarmed helpless woman. According to the onlookers, Li did not deserve any help because she slept with 'another woman's husband'. They called the fight as "argument of the heart."
The attackers involved a woman, whose husband slept with Li, and three of her friends. The passer-by did not think to help her nor did police come at the scene, according to Malaysian Digest.
Later on, when the four women left Li injured at the spot, a 30-year-old man named Jun Feng saw her lying on the ground and thus came forward to help.
According to Feng, ferocious wives and girlfriends taking revenge on their cheating partner by attacking on the other woman has become "quite normal" there.
"People don't tend to get involved because they see it as being an argument of the heart," he said.
Li was then taken to hospital for treatment after begging someone to call an ambulance. She is being treated for the shock she went through and also she got cuts and severe bruises on her body.
Mail Online further reported that similar attacks happened earlier as well. Last month, three women were caught on camera, attacking a woman who they accused of being 'mistress.' The incident happened in Jinan city, in Eastern China's Shandong Province.
Apparently, in China 'concubine culture' was outlawed in 1949 itself, but it is still practiced in certain areas.