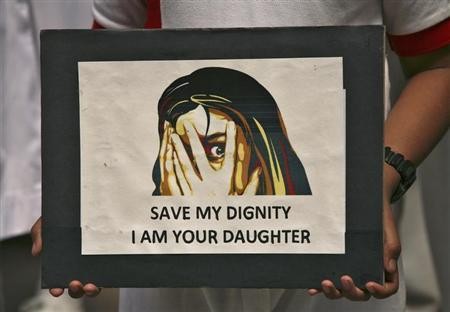 Uttar Pradesh, the state which has often made headlines for crimes against women, is once again in the limelight over the controversial remark of a senior leader of the ruling Samajwadi Party - Totaram Yadav - who said that rapes happen with consent.
Totaram made the statement while addressing media which asked him if frequent incidents of rape in the state could be controlled. The SP leader replied, saying that there is nothing as such rape and, if something like this happens, it is with the consent of women, PTI reports.
"What is rape? There is nothing as such," Totaram, who is also the chairman of Processing and Construction Cooperative Federation Ltd, said in Mainpuri.
"Rape happens when women mutually agree to get raped," The Hindu quoted him as saying.
Totaram further said that people blame the government every time when someone gets raped and asked how one could help if people were getting raped with consent.
"I think there can't be incidents of rape with women. People blame the government and law and order after rapes happen. But what can one do if people get raped with their consent. Initially every thing happens with consent. It is only when the matter comes out in the open that it is given form of rape," he said.
Totaram is not the only party leader who raked up a controversy by making insentive remarks on such a sensitive subject. Last year, the party head and former Uttar Pradesh chief minister, Mulayam Singh Yadav, had outraged the public by questioning the death penalty for three rape convicts in Mumbai.
"Should rape cases be punished with hanging? They are boys, they make mistakes," he had said, adding that girls accuse boys of rape after differences develop between the two.