Two women - Bindu and Kanakadurga, aged 42 and 45 years respectively - claim that they entered and prayed at Kerala's Sabarimala temple on January 2. According to reports, the women have released a video and claimed that they entered the temple at around 3.45 am.
It has been also learned that a team of police officers provided security for Bindu and Kanakadurga.
The two women had previously tried to enter the Sabarimala temple a few days back. However, due to heavy protests from devotees and Sangh Parivar workers, they were compelled to go back.
While ending their Sabarimala mission, both Bindu and Kanakadurga had vowed that they will come back and make the 'darshan' at any cost.
Even though police officers have not confirmed the temple entry, a video clearly indicates that women entered the Sabarimala temple.
According to 24 News, Bindu revealed that they reached Pampa valley at around 1 am. They reached Sannidhanam at around 3.30 am, and made it clear that the darshan was made at around 3.50 am. Bindu claimed that they left Sannidhanam at around 4.10 am with tight police protection.
Bindu's husband Hariharan has also confirmed the Sabarimala temple entry. He has also apparently requested the police to provide security at their home.
Kerala Chief Minister Pinarayi Vijayan has confirmed that women have entered the Sabarimala shrine.
"If the women have entered means, they have not faced any objection. Until now, they were not capable to enter due to protests. This time, it didn't happen. Yes, they have entered the temple, and I confirm it," Pinarayi Vijayan told media, as translated from Malayalam.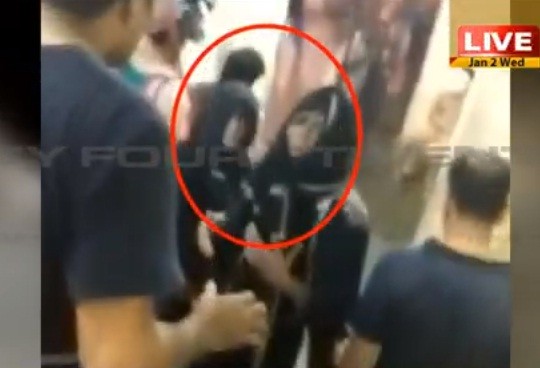 Meanwhile, social media users are claiming that it is a clever move by the Kerala CM. They believe that Vijayan intentionally deviated the attention of media and BJP by conducting 'Vanitha Mathil' (Women Wall), and during that time, he allowed women to enter the Sabarimala temple.