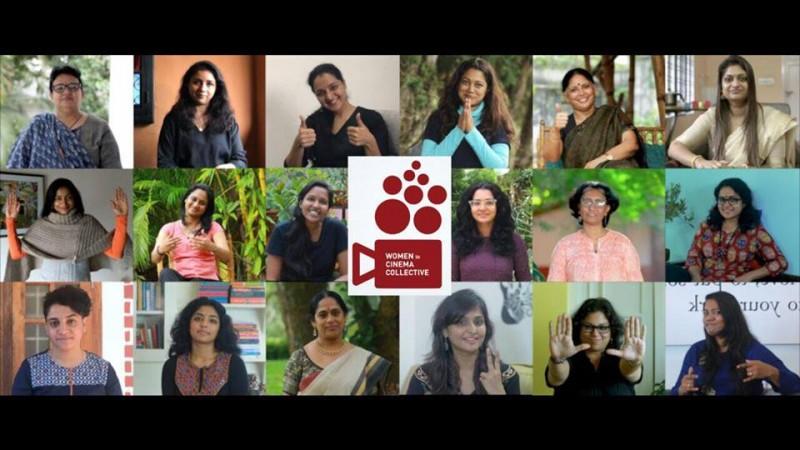 The abduction of the South Indian actress last year was an embarrassing incident for the entire industry film, following which the creation of Women in Cinema Collective (WCC) in Mollywood has heralded a new move to make lives of women artists safer and dignified.
As WCC traveled a year of tireless activities, they have summarised their views on their official Facebook page saying, "It has been one incredible year of learning the new and unlearning the old, a year of redefining and reinventing ourselves and our journey together!"
Irrespective of the industry territories, speaking out for gender rights has become a general movement now. Bollywood or Tollywood, many film celebrities have been expressing their strong views, thanks to social media that is making them easily access millions of fans out there. Even social media campaigns including Padman challenge, happy to bleed and me too, helped to reach many.
The collective, founded in 2017 as a primary initiative in the country for the female artists, took up the responsibility to redefine typecast gender norms of cinema through constant interactions with the audience and worked to assert a space for female artists.
Under the initiative, they have conducted screenings, seminars, discussions and media interactions to help overhaul the perception of women artists of the Malayalam film industry. The founding members of Women in Cinema Collective such as Beena Paul, Manju Warrier, Rima Kallingal, Parvathy, Anjali Menon, Geethu Mohandas, Vidhu Vincent, Ramya Nambeesan and Deedi Damodaran were part of the programs.
Eminent director and actress Geethu Mohandas told a news channel recently on how the founders of the collective tried to address the issues facing the female employees in the film industry. "I feel as a collective we try to empower each other, there is a strength in our voice now, there is a different perception when people see as which is very positive," she said.
The heated debates regarding male gaze on the portrayal of female characters in cinema has started long back. And it is miserable to look at how still women are being treated unfairly on the silver screen. From French scholar Laura Mulvey to Indian academic Meena T. Pillai, several feminist scholars have constantly pinpointed the existing patriarchy in our art and aesthetics. Nevertheless, we are living in a society where men are telling stories about women, said Rima Kallingal, one of the activists of WCC.
Moreover, the urgency to dilute male chauvinism from the working place is fast becoming a basic assertion of every woman, especially after the abduction incident of the actress when many celebrities have come up with suggestions to create an agency to speak out on issues ranging from casting couch, discrimination, unfair salary to demeaning of women.
The open forum at last year's International Film Festival of Kerala (IFFK) focused on 'Women in cinema', and generated heated debates over the sexist and patriarchal content propagated through pop culture movies. It was here Malayalam actress Parvathy made comments on Mammootty's movie Kasaba and was trolled on social media. How insensitive popular films are in delivering sexist narrations was all that pointed out. Later Rima Kallingal too faced similar dissenting opinion for her Ted Talk on Patriarchy.
Despite all these setbacks, Women in Cinema stood together at WCC strongly for their rights.