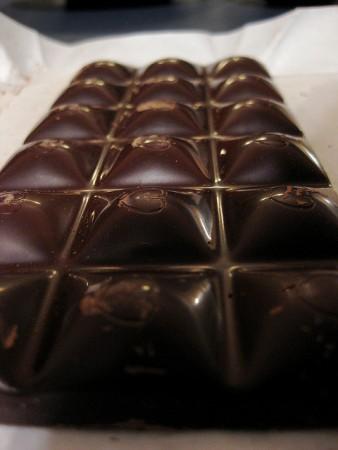 Now women can fight their menstrual cramps while treating themselves with this newly created herbal chocolate. This herbal delight has been created by a Swiss chocolatier hailing from Lucerne, Switzerland.
Lucerne-based Chocolate with Love has produced herbal chocolate Frauenmond, which means 'Women's Moon'.
The ingredients of this sweet treat comprise of 17 Swiss mountain herbs along with 60 percent cocoa solids, which help in relaxing the body and soothing the period cramps.
The boss of this chocolate company, Marc Widmer, has worked for eminent hotels and chocolate producers like Sprüngli, according to a report by mirror.co.uk.
Widmer explained that this chocolate got a special combination of herbs which is actually effective on menstrual cramps that women suffer from.
Widmer got the idea of producing the herbal and pain relieving treat three years back. His family members also manufacture herbal tea with the same name, he told 20 Minuten, a local paper.
He joined hands with a herbalist and spent several months on finding a way to infuse the herbs and chocolate.
Women's Moon is described as the first healthy chocolate for women, and there are a number of health benefits that help lift the body's serotonin, which improves mood. Apparently the chocolate has a calming effect," Widmer was quoted as saying by mirror.co.uk.