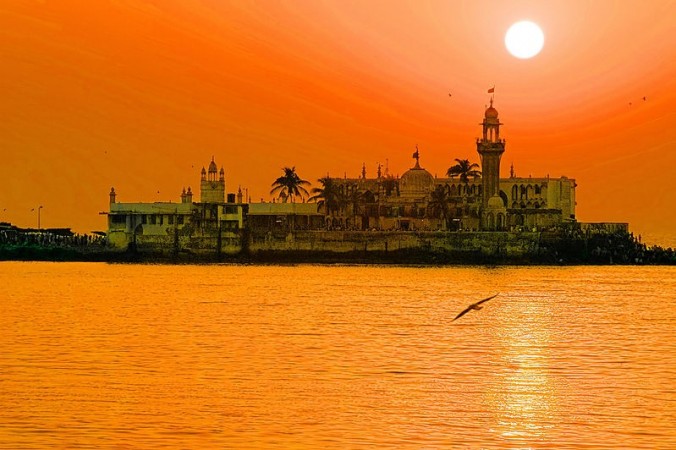 In a landmark decision, the Mumbai High Court has ruled that women can enter the inner sanctum of the Haji Ali Dargah, but has put the order on hold for six weeks for the Haji Ali Dargah Trust to appeal against it in the Supreme Court if it wishes to.
The high court has also said that all necessary protection will be given to women who visit the shrine and added that denying entry to women inside the shrine is against fundamental rights.
"This is a historic decision, we welcome the HC order, big win for women," Trupti Desai, president of the Bhumata Brigade, told ANI. Deasi had attempted to enter the dargah with a group of women in April 2016, but was stopped by the police.
The petition was filed by a Muslim women's group Bharatiya Muslim Mahila Andolan in November 2014. The group had claimed that the dargah's trust implemented the ban in 2011, despite 12 of the 19 major dargahs in Mumbai allowing the entry of women in the inner sanctum.
"(I am) very happy, this is a great step towards justice for Muslim women," Zakia Soman, petitioner in the Haji Ali Dargah case, told ANI.
However, Raju More, lawyer of the petitioners, told reporters outside the court that the Haji Ali Dargah Trust has said that they will appeal against the decision in the Supreme Court.
"HC should not have interfered but now that they have given a decision against us we will approach SC," Haji Rafat Husain, the chief of the All India Majlis-e-Ittehadul Muslimeen (AIMIM) told ANI.
The trust had earlier said, in its defence, that allowing women inside the inner shrine would mean putting them in close proximity to a mail saint, which is a sin. It had argued that the ban has been put in place for the safety of women devotees because huge crowds visit the shrine.
Bombay High Court allows women to enter the inner sanctum of Haji Ali Dargah. Order on hold for Supreme Court appeal

— NDTV (@ndtv) August 26, 2016
Haji Ali Dargah women entry case: Mumbai HC says State to give necessary protection to the respondents — ANI (@ANI_news) August 26, 2016