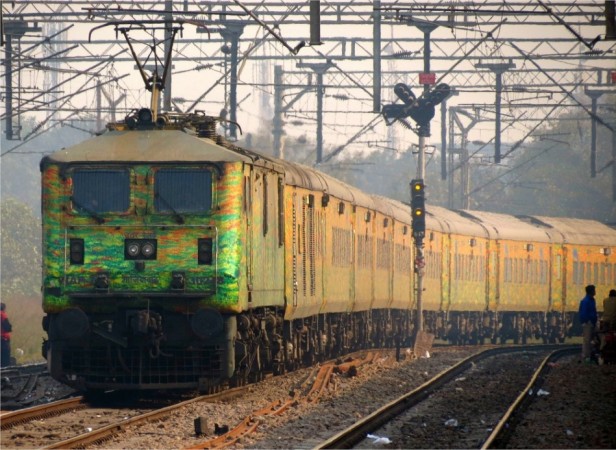 The body of an unidentified woman was found stuffed in a plastic bag inside the ladies compartment of a train coming from Haryana's Panipat to New Delhi.
Police said that the body of the woman, who is believed to be in her early thirties, had strangulation marks and was recovered underneath a seat of the EMU local from Panipat to Ghaziabad on Sunday night.
"The woman was killed and then her body was hidden under the wooden seat of the train," the investigating officer told IANS.
"We found that there was a white coloured plastic bag and placed under two opposite lower berth. After opening the bag, a blue coloured plastic bag was found in which the body was wrapped," a senior officer said.
Describing the condition of the body when it was found the police officer said, "She was wearing brown coloured salwar suit. Victim's legs, hands and neck were tied with green colour plastic rope. The police team probed the crime spot and then sent the body to Lok Nayak Hospital's mortuary."
Sanjay Bhatia, Additional Deputy Commissioner of Police (Railways), said that a murder case has been registered in connection with the incident at New Delhi railway station police station. Bhatia also said that images of the victim were sent to police stations across the city and neighbouring states to identify her.
Police said that they are also questioning the passengers who were travelling on the day when the body was recovered.
A similar incident took place last week in Delhi, where a 21-year-old model and small-time actor was murdered. His body was found stuffed inside a large bag at his friend's house.