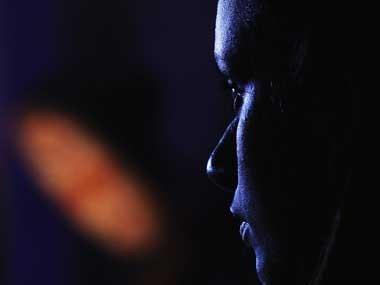 A woman was strangled to death by her husband inside the washroom of a moving train. The accused used a baggage chain to kill his wife.
The incident took place in Andhra Pradesh on Wednesday night when the 44-year-old woman was going to the washroom in the train. Her husband, who was accompanying her, suddenly pushed her inside and strangulated her.
The co-passengers on realizing that the accused had murdered the woman managed to catch him and handed him over to the government Railway Police personnel who was present on the train. The woman's husband was later taken to Srikakulam police.
Reports said the murder took place in the S7 bogie of Konark Express when the train was passing Amadavalasa near Srikakulam.
The accused, identified as Kishore Behera hails from Khurda Road, Odisha, and worked as a taxi driver in Mumbai. He was travelling with his wife Lata Prakash Behera from Mumbai to his home town, said reports.
Fellow passengers told railway police that the couple was fighting since the train reached Vijayawada. Police said that Kishore may have planned to kill his wife after he suspected her of having an extra-marital affair in Mumbai.
The deputy superintendent of police, GRP, said that the victim's body was sent for postmortem at Rajiv Gandhi Institute of Medical Sciences in Srikakulam. The body was later handed over to her relatives who arrived from Khurda Road.
"Since the murder took place in AP, the Srikakulam police will take up the investigation," the DSP told The Times of India.