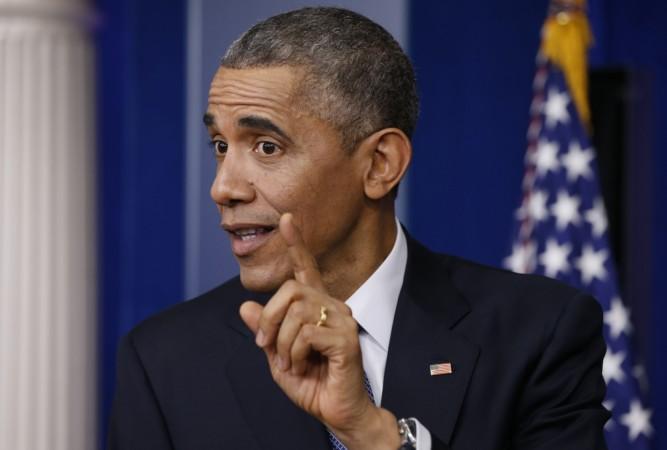 Wing Commander Puja Thakur took charge of formally welcoming US President Barack Obama by leading the Guard of Ceremonial Honour at the Rashtrapati Bhavan on Sunday, making it a proud moment for the women in India.
The US President, in the presence of his Indian counterpart Pranab Mukherjee, Prime Minister Narendra Modi and a few other union ministers, was given a 21-gun salute at the beautifully decked-up courtyard of Rashtrapati Bhavan.
According to NDTV reports, Obama was walked for inspection of the tri-service guard of honour by Ms Thakur following the gun salute. A woman officer leading the Guard of Ceremonial Honour has been another feather in the cap for this year's theme of the Republic Day parade - Nari Shakti (woman power). The theme reflects the respectable position of women in India.
Ms Thakur's leading of the Guard of Ceremonial Honour has created history as she became the first woman officer to lead a tri-service Guard of Honour.
Wing Commander Thakur told NDTV that she was proud to be given the opportunity to give the Guard of Honour to the most powerful man and the commander of the most powerful sources. She added that her moment of pride would be an encouragement for other women in the country to join the armed forces.
Barack Obama will be the chief guest at the 66th Republic Day celebrations on Monday in which woman officers of the Army, Navy and Air Force will create history by marching down the Rajpath for the first time.