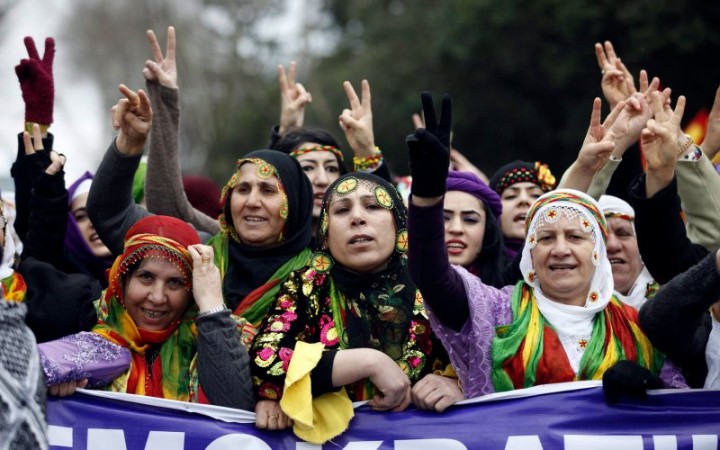 Turkish Deputy Prime Minister Bulent Arinc on Tuesday said that women laughing out loud in public and talking incessantly over phone was immoral.
Complaining about increasing "moral corruption" in Turkey, Bulent in his Eid al-Fitr address said that the women in Turkey have lost their sense of chastity, local newspaper, Hurriyet Daily, reported.
"Chastity is so important. It is not only a name. It is an ornament for both women and men. [She] will have chasteness... [The woman] will know what is haram and not haram. She will not laugh in public. She will not be inviting in her attitudes and will protect her chasteness," said Arinc, who is a conservative Turkish politician.
The politician, who has also served as the Speaker of the country's parliament called on the Turkish Muslims to re-discover their social values through Quran.
In his speech, he also said that the chastity code applies to men as well. "Man will have it, too. He will not be a womanizer. He will be bound to his wife. He will love his children...," he said.
The minister also asked the women to refrain from spending time on phone gossiping about petty things. "Women give each other meal recipes while speaking on the mobile phone," he said.
Discuss on the latest scandals in the area, but if they have to talk about these things, they can meet and talk face-to-face, he added.
Stating that moral ethics and values were lost in the country, Arinc said: "Where are our girls, who slightly blush, lower their heads and turn their eyes away when we look at their face, becoming the symbol of chastity?" he said.
He also hit out against the TV serials in the country for making the youth in the country "sex addicts."
The conservative leader's statement once again has raised the issue of gender equality in the country.
In a patriarchal society such as in Turkey, women still continue to be repressed and violence against women is a rampant problem.
According to a Daily Beast report, 40 per cent of women in Turkey face domestic violence.
The report citing a 2009 government study claims that 120 women were killed in domestic violence in Turkey. Even in upscale areas, suppression of women remains a common problem,it is reported.