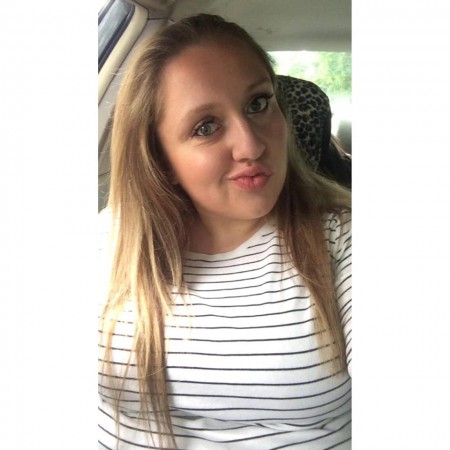 A 23-year-old American woman became a mother shortly after knowing that she was pregnant.
Katherine Kropas from Massachusetts didn't realise she was pregnant until the last moment, when she started getting severe labour pains.
"I felt like I was getting stabbed in my lower back," Kropas told WUSa. "I have a high tolerance for pain, but this was like a 9" on a scale of 10."
Tests conducted at the South Shore Hospital in South Weymouth showed that Kropas was about to give birth. On Tuesday, at 11:06 pm., Kropas and her boyfriend Dan Keefe (40) welcomed their baby girl Ellen Olivia Keefe. The new-born weighed 10 pounds and 2 ounces at birth.
"They just say 'you were carrying around 10 extra pounds and didn't know it?'" the new mom told New York Daily News. "I don't know why I didn't know. I mean, I'm just excited and I appreciate everyone who is helping."
The world has witnessed similar cases in the past. In April 2012, a Tennessee woman named Amanda Prentice gave birth to a 5 pounds 5 ounces baby just five hours after she got admitted to the hospital with a seizure. The doctors who examined Amanda pointed out that the seizures were due to a pregnancy complication.
The new mother was unconscious for two days after the baby's birth and the first news that she received after she woke up really surprised her. "The doctor came in and said, 'I've got good news and bad news,'" Amanda told WSMV.com. "He said, 'your blood pressure has skyrocketed here in the last few days, but you've got a baby.'"
The couple, who were trying for a baby for more than four years, were thinking of adopting when the "miracle baby" arrived.
"I never felt her move," Amanda told 9 News.com. "I wore the same clothes that I had worn for two years." "The only signs she had was her feet and ankles had swollen up, and that was it," her husband Billy added.
In another case reported in June 2013, a 33-year-old runner named Trish Staine and her husband John welcomed their third child, a baby girl named Mira, in a similar way.
Staine, was unaware of her pregnancy until she started getting back pain while preparing for an upcoming half-marathon.
"I had a sore back Sunday evening. I had taken a hot shower and was dealing with it," Staine told The Huffington Post. "Monday morning, I woke up and had more back pain, and as the day went on it got worse. I thought I should go to the ER. I thought I ruptured a disc or pulled a muscle."
The new-born, who was born five weeks early, weighed 6 pounds and 6 ounces at birth.