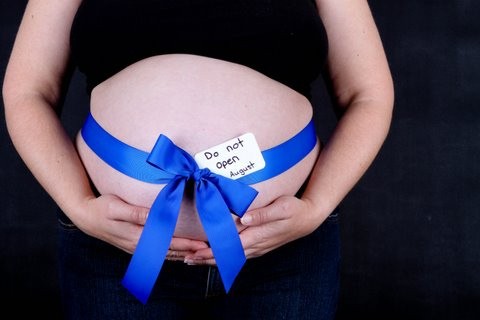 Doctors in Brazil have discovered a 44-year-old foetus inside the body of an 84-year-old woman.
The woman, whose name has not been revealed, was hospitalized for severe stomach pains and dizziness, last Friday. Medical tests and scans conducted at the Natividade (Tocantins state)-based hospital found that the woman was living with a 20 to 28 week -old dead foetus, or "stone baby" inside her body, local media G1 reported.
Primary investigation showed that it was the same baby the woman conceived and aborted four decades ago. The woman said that she experienced severe pains after conceiving the baby, so took a medication to abort it. The events that followed after taking the medication, made her believe that the baby was aborted, Daily Mail reported.
"Her stomach didn't grow any more, the baby stopped moving and she thought it had been aborted," Porto Nacional hospital gynaecologist Gesneria Saraiva Kratka told G1.
Dr Kratka said that they discovered the foetus after conducting several tests. "Through ultrasound it was not possible to see the foetus," Dr Kratka, told Daily Mail. At last, X-rays succeeded in giving them a clear picture of what was happening inside the woman's body. "It was possible to see the face, the bones of the arms, of the legs, the ribs and the spine," she added.
Surprisingly, the woman has expressed her wish to carry her baby more, making the doctors concerned about the severe complications it can bring in the future. "It's supernatural, but she has not had any complications," she added to Daily Mail. "We are going to perform some new tests, scans to see more details and then we will speak with her relatives to see if they allow us to operate."
Stone babies or lithopedions are formed when the foetus develops outside the uterus in the abdomen. The foetus dies if it fails to survive in the wrong place. As the body fails to absorb the dead foetus, it calcifies in the abdomen and remains undetected for many years. So far, only 300 cases of stone babies have been recorded in medical history.
In December last year, an 82-year-old Colombian woman underwent surgery to end her 40-year-old pregnancy and remove the foetus. In 2009, a 92-year-old woman in China got removed a dead foetus she carried for 60 years. The woman was aware of her condition since 1948, but didn't take any initiative to remove it as she couldn't afford the cost involved in the surgery.