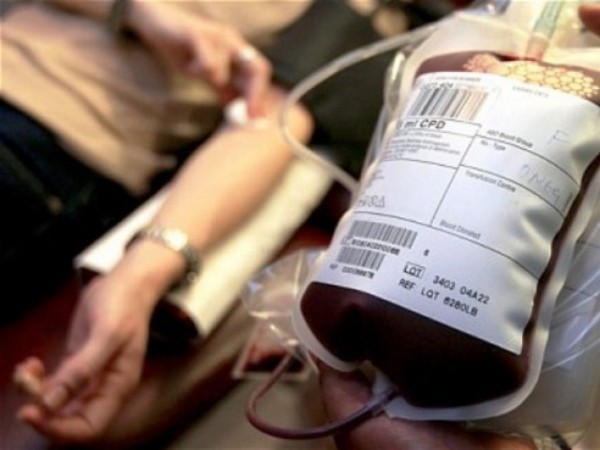 Two years since her struggle began, Gowri (name changed) is still knocking at the doors of all relevant authorities to get justice against the hospital that she claims made her HIV positive. The 40-year-old HIV positive woman has approached the state government, police and local administration, but to no avail.
Gowri and her family have alleged that the MS Ramaiah Hospital in Bangalore showed gross negligence during blood transfusion process, and is responsible for making her HIV positive.
Gowri, who was childless even 15 years after her marriage, was to undergo an operation for removal of uterine fibroids. But since her haemoglobin level was low, doctors suggested blood transfusion, according to Bangalore Mirror.
Gowri underwent blood transfusion after being admitted to the hospital on Feb. 13, 2014, and a blood test conducted at that time showed her HIV negative. She was asked to come back to the hospital for the surgery after five days. The blood tests conducted at the MS Ramaiah Hospital this time showed her to be HIV positive.
Gowri and her family have alleged that the hospital has even fudged the records of her blood test to show her as HIV positive at the time of her first admission to the hospital. According to the family, the fudged report of the hospital is dated Feb. 12, 2014 whereas Gowri was admitted a day later, on Feb. 13.
The woman has also sought the intervention of Karnataka Medical Council. After a petition was moved by VS Ugrappa, the Chairman of the Expert Committee on Preventing Sexual Violence against Women and Children, the police filed a complaint against the hospital, a gynaecologist, and two employees of the Integrated Counselling and Testing Center (where the tests were carried out) for cognisable offence of "forgery with medical records and medical negligence".
The chief administrator of MS Ramaiah Hospital told the publication that the matter is sub-judice and that they will not divulge any information at this point. "It is in court and it is sub judice. We will respond to the court and give a reply to the appropriate authority. We respect our patients and we cannot divulge the patient's medical history. We will not breach the patient's confidentiality at any cost," he said.
In India, blood transfusion accounted for 2,234 HIV cases over a period of 17 months until May, 2016, data released by NACO showed.
The 2015 annual report of the NACO said that the total number of people living with HIV/AIDS in India was found to be nearly 20.9 lakh in 2011. About 86 percent of the HIV/AIDS patients in India were found to be in the age group of 15 to 49 years.