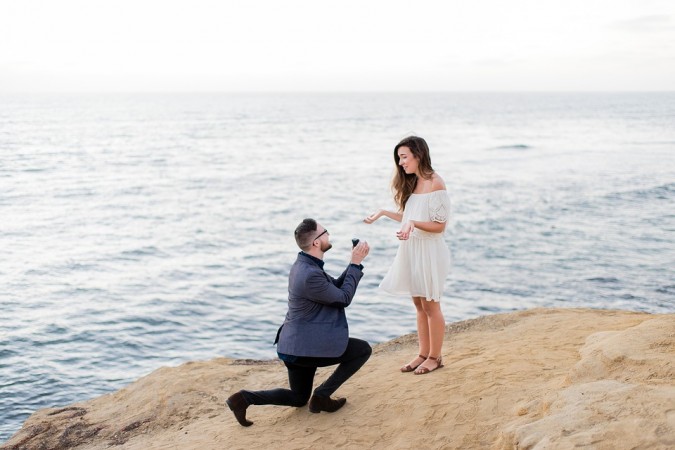 How far will you go for the love of your life? Before you ponder on that question, let us tell you that this UK man donated his kidney to the woman he loved. Post operation, he proposed to marry her but to his disappointment, she said 'no'. But why? Read on to know.
Valentine's Day is around the corner and lovers across the world are prepping on how to spend the special day with their dear ones and this heart-melting story hits the headlines at the right time giving everyone relationship goals.
Simon Louis, 49 and Mary Emmanuelle, 41 first met in a London club in the mid-1990s when they were in their 20s. At that time they flirted and shared an odd liplock but things haven't moved further. However, they have remained friends over the next two decades.
Mary got busy with her young son Dwayne and her job as a stockbroker's secretary. Simon though had been in other relationships, never lost his feelings for Mary.
So, when Mary was in dire need of kidney transplant, he decided to donate his own to save her life. He later proposed her for marriage but she rejected it. However, she has a valid reason.
Mary feels her future is uncertain considering her health condition, Daily Mirror reported.
Simon said: "I offered her my heart but I had to settle for giving her my kidney. Whatever happens, I'll never regret giving her the gift of life."
Mary added: "He is my very best friend and always will be. The love between us is real. He could have died doing what he did for me."
Mary was diagnosed with end-stage kidney disease in 2014 when one day she collapsed at home after her skin went yellow. Her son Dwayne, then 21, found her on the floor choking in her vomit. She was rushed to Guy's Hospital in South London. She was in a coma for a fortnight after a brain hemorrhage and spent two months in intensive care.
Mary said: "I couldn't believe it – I had been given a death sentence. My name was put on a 'dead donor' list. I could only wait."
A transplant was her only hope and chances were really less as she had a very rare B negative blood.
She was discharged from hospital in January 2015 but had to return every day to be put on a kidney dialysis machine. During that period, Simon helped her bathe, dress and fed her apart from taking care of everything else.
To thank Simon for whatever he did for her, she took him to Spain for a holiday.
As finding a kidney replacement for Mary was tough due to her rare blood group, one day, Simon decided to get tested if his kidney would match for the donation and luckily, it matched. "I didn't think twice about it. There's no question about doing something like that for someone you love," he said.
After their operation was over and they were both doing well, Simon finally decided to propose her. Mary said: "I felt incredibly flattered that he should want to marry me after seeing me at my absolute worst. But I let him down gently by saying I'd have to think about it."
"I think I'd worry if we got married it would in some way damage our special friendship and also I don't want to get wed until I'm fully better health-wise," Simon added who is also recovering after donating his kidney..