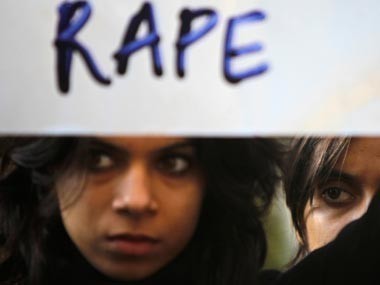 A 22-year-old woman was allegedly, abducted and gang raped by four men in a moving car on Monday in Amritsar.
In her statement to the police on Tuesday, the victim claimed that she was dragged into the vehicle where the accused took turns in sexually assaulting her. She said that the men drove the vehicle around the city for almost an hour with loud music playing in the background.
She also alleged that the accused later dumped her near the city's Cantonment area. A passerby who saw her informed her mother and authorities about the incident.
The victim was soon taken to Amritsar Civil Hospital and her medical report had confirmed intercourse. Doctors said that no injury was found on her body.
"Patient is conscious, cooperative, anxious but well oriented in time and place. Her vitals are normal...She is not in a position to give history of sexual assault," Civil Hospital MLR told The Indian Express.
The victim, an employee with a cellular phone company, told police that she was returning home from work at around 7.30 pm on Monday when she was forced into a car near the bus terminus.
Police said that three of the accused have been identified as Aditya, Rocky and Abhi. The victim had heard them calling out each other's names at the time of the incident.
Authorities have booked the absconding offenders under sections 363 (punishment for kidnapping) and 376 (2) (g) (gang rape) of the Indian Penal Code. Amritsar Commissioner of Police Ram Singh said that no arrests have been made so far.
During initial investigation, police found that the girl received several calls from a particular number before and after the incident. They also suspect that the accused may be known to the girl.
Meanwhile, the victim's mother alleged that the registration plate of the car in which the girl was raped was broken and that police did not take any action against the owner of the vehicle. She also demanded strict action to be taken against the accused stating that no such incident should be repeated in the future.
After the incident came to light National Commission for Scheduled Castes Vice-Chairman, Dr Raj Kumar Verka, has directed Police Commissioner Ram Singh to meet him on Thursday in connection with the case.